News and Events
press releases
Mark Chun Named to Lead New Center for Applied Research at Graziadio School of Business and Management
The Graziadio School of Business and Management at Pepperdine University has established a Center for Applied Research and named faculty member and researcher Mark W.S. Chun as director. The new center is part of the school's ongoing five-year strategic plan and will provide a focal point for the Graziadio School's long-standing emphasis on knowledge and education that has direct application and relevance for working professionals and their organizations.
"The Center for Applied Research supports the mission of the George L. Graziadio School of Business and Management to develop values-centered leaders and advance responsible business practice," says Dean Linda A. Livingstone. "Under Mark Chun, the Center will enhance thought leadership that addresses actionable best practices and challenges facing a rapidly evolving global marketplace."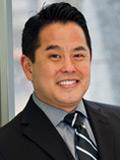 Chun will develop and implement the center's strategic plan encompassing the creation of new research programs and grant-supported projects, faculty recognition awards, academic conferences, and other initiatives related to applied scholarship. He will oversee the school's online quarterly journal, the Graziadio Business Report, which has been translating the latest business research into practical applications for business mangers for more than ten years.
The Center will also bring current ongoing research pursuits under Chun's oversight, among them the Pepperdine Private Capital Markets Project, a study by professor John Paglia assessing private lending and investing behavior across capital markets; an investigation of management best practices in collaboration with senior healthcare executives conducted by Kevin Groves, a Western Academy of Management Ascendant Scholar honoree; and Chun's own current research focused on the evolving roles of the Chief Information Officer and the Chief Knowledge Officer.
"The Center for Applied Research will foster high-quality applied business research and will raise the visibility of the Graziadio School and Pepperdine University among the academic community, while nurturing collaborative and interdisciplinary research in applied scholarship," Chun says. "My vision is to establish the Graziadio School internationally as a leader in creating knowledge that is experience-driven and focused on the realities of the New Economy organization."
Chun is associate professor of information systems and holds the Julian Virtue Professorship at the Pepperdine University's Graziadio School of Business and Management. He established the National Knowledge Management Conference hosted annually by Pepperdine University and sponsored by Pratt & Whitney, NASA Jet Propulsion Laboratories, Northrop Grumman, Hitachi Consulting, Open Text, and The Aerospace Corporation. His expertise and research focus falls within the domain of knowledge management, IS integration, and the use of IS to create value and to transform organizations. He has been published in numerous academic and practitioner journals, including the Communications of the Association of Information Systems Journal, the Information & Management Journal, the Journal of Information Technology Management, and The Manager.
Chun has worked for Intel Corporation, Pepsi Co./Taco Bell, Coopers & Lybrand, and the Bank of Hawaii. He has conducted research at Qwest, Honda, Hilton Hotels, Kaiser Permanente, Mattel, U.S. Treasury Department, USDA, Internal Revenue Service, U.S. Department of Homeland Security, FDIC, Pratt-Whitney Rocketdyne, NASA-JPL, Northrop Grumman, and Raytheon. He has also researched the diffusion of information technology in less-developed Asian countries.
Chun earned a Ph.D. in information systems from the University of Colorado at Boulder, an MBA from the University of California, Irvine, with an emphasis in management strategy, and a bachelor's degree in business administration with an emphasis in management information systems from the University of Hawaii at Manoa. He is a resident of Westchester, CA.
Learn more about the Center for Applied Research at bschool.pepperdine.edu.