Alumni Library Services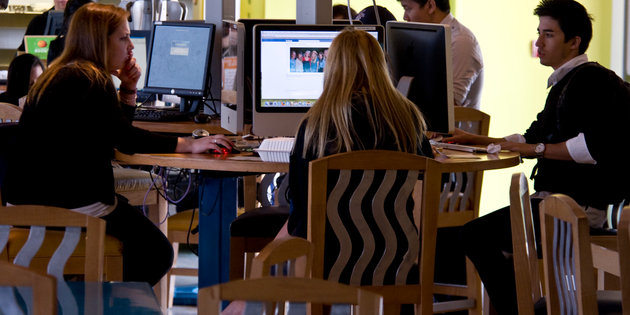 Library Resources
The Pepperdine University Libraries have partnered with the Alumni Association to provide alumni with continued access to educational materials and resources.
Your Pepperdine degree keeps you connected to a wealth of valuable information and personal assistance, both online E- Resources and In-Person Resources.
In-Person Resources
Alumni are welcome to visit and use the University's library facilities, borrow books, and request personal assistance from the librarians. Alumni ID cards are required to access all In-Person Resources.
Online E-Resources
After graduation, the number online of resources that the library offers to alumni is limited to free resources.
The Digital Collections
Pepperdine Library has provided access to a wide variety of digital materials related to Pepperdine University's history, scholarly output, and unique archival holdings. The Digital Collections include Pepperdine Yearbooks, University Archives, special collections, and scholarly communications. Discover the past of Pepperdine!
Visit Library Campus Locations and Hours for more information.