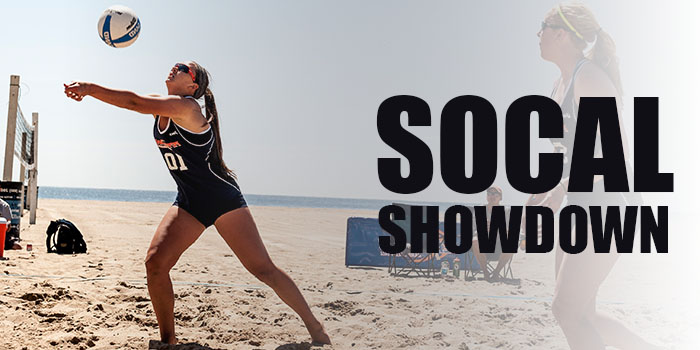 SoCal Showdown: Women's Beach Volleyball vs. USC & UCLA
Saturday, March 4, 2017
9:30 AM - 1 PM
Lather up with sunscreen and take to the sand for a day of sunshine and beach volleyball! Zoom on over to Zuma Beach to watch our Women's beach volleyball team compete against USC and UCLA. Cheer them on as they bump, set, and spike their way to victory. Craving Malibu's favorite breakfast burrito? We've got you covered. Choose to add a Lily's burrito to your order when you register and we'll make sure you're watching the games with a burrito in hand. Don't forget to wear your Pepperdine gear!
Cost:
Free to attend
Optional Lily's Burrito: $8 per breakfast burrito
Match Schedule:
Pepperdine vs. UCLA at 10 AM
UCLA vs. USC at 11 AM
Pepperdine vs. USC at 12 PM
Games are located between towers #2 and #3.
If you have any questions about this event, please email alumni@pepperdine.edu or call 310.506.6190.
To update your contact information, take advantage of alumni benefits, and find other great events near you, visit: www.pepperdine.edu/alumni/
---
Due to the nature of this event, no refunds are available.