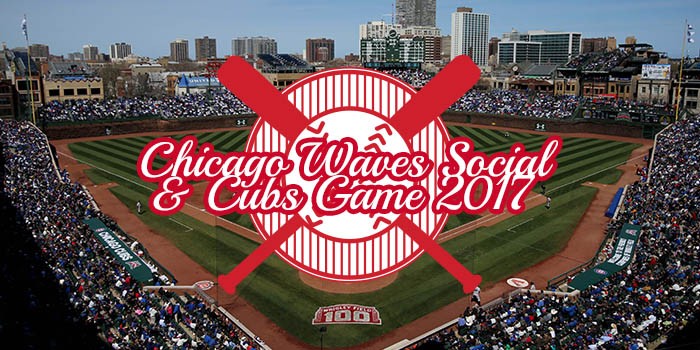 Chicago Waves: Social and Cubs Game 2017
Saturday, June 10, 2017
11:30 AM - 4:30 PM
Catch some sun rays (and maybe a fly ball!) out at Wrigley Field! Join your Chicago Waves and your World Series Champs for a day at the ballpark. Start your afternoon off with a private social amidst the ivy at Casey Moran's. Then find your seat along with fellow alumni, parents, family, and friends and help cheer on the Cubs to victory over the Colorado Rockies. All ages are welcome to attend, so bring everyone in your family to enjoy America's favorite pastime with fellow Waves.
Cost: $55 per person
Price includes reserved seating and appetizers at Casey Moran's and your ticket to the game. Tickets are located in section 206 and will be distributed at the social at Casey Moran's. Chicago Cubs ticket value: $53.
Due to the nature of this event, no refunds will be issued.
If you have any questions about this event, please email alumni@pepperdine.edu or call 310.506.6190.
To update your contact information, take advantage of alumni benefits, and find other great events near you, visit: www.pepperdine.edu/alumni/