Speakers
Robert Kyncl, YouTube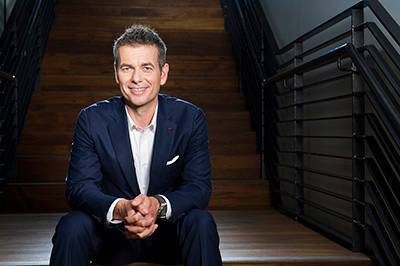 Robert Kyncl is the Chief Business Officer at YouTube where he oversees all business functions including content, sales, marketing, platforms, access, and strategy. Previously, he was Vice President of Content at Netflix, where he spearheaded the company's content acquisition for streaming TV shows and movies over the Internet. Kyncl has been listed in Variety's Dealmakers Impact Report as one of their "disruptors", Vanity Fair's New Establishment List, Billboard's Power 100 List, Billboard's International Power Players List, Billboard's Digital Power Players List, and AdWeek's 50 List of Vital Leaders in Tech, Media and Marketing. He holds a Masters of Business Administration from Pepperdine University ('97) and a B.S. in International Relations from SUNY New Paltz.
Malik Ducard, YouTube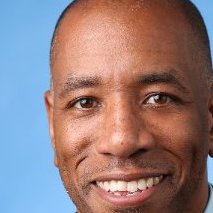 Malik Ducard is the Global Head of Family and Learning at YouTube, driving business development efforts for the platform's family entertainment and educational content partnerships and programming. Previously Malik served as Head of West Coast Partnerships, managing YouTube's film, TV and original content partners.
Malik was previously Senior Vice President of Digital Distribution for The Americas, for Paramount Digital Entertainment. In this role, Malik ran the studio's digital distribution team and P&L for The Americas, setting and executing on the group's strategic course.
Prior to Paramount, Malik led Lionsgate's Home Entertainment Acquisitions group, executive produced a stand-up comedy series for Showtime, led MGM's Home Entertainment's Acquisitions and Business Development division, and drove several successful new business pitches at Young & Rubicam Advertising in New York.
A native of the Bronx, New York, Malik earned his B.A. from Columbia University and his MBA from UCLA's Anderson School of Management.
Malik currently serves on the Los Angeles Mayor's Council on Technology and Innovation, has been profiled in several industry publications, and is on the Boards of LA Makerspace and the Digital Diversity Network.
Malik is also author of "Henry's Big Win" , winner of the Jessie Redmon Fauset Award for Best Children's Book.
Chris Mansolillo, Amazon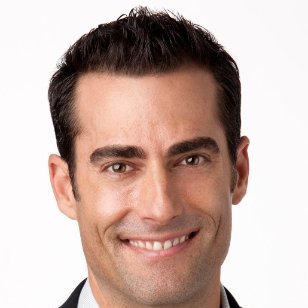 Chris Mansolillo currently leads Television licensing for Amazon's Prime Video service in the US. Previously he worked at Sony Pictures Television where he was both divisional CFO for the Global Production and Distribution businesses, and SVP of Business Development for the Sony Networks division. Prior to Sony, he ran a Free Video on Demand cable network (ExerciseTV) for Comcast/NBCUniversal, worked at Warner Bros. in Strategic Planning and at Disney, Arthur Andersen and Sony Corp. in various finance positions. He obtained his MBA from The Anderson School at UCLA in 2000 and a BA from Pepperdine in 1993.
Rob Moore, League of Legends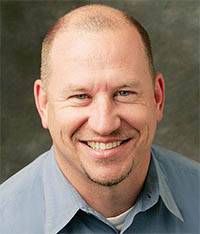 Rob Moore ('84) is owner of a professional e-sports team in the League of Legends. The former vice chair of Paramount Pictures, Moore oversaw marketing, digital, interactive, television, licensing, and business affairs divisions. As a founding member and a partner at Revolution Studios, he developed the strategic business plan and oversaw the formation of the company. Prior to this, Moore spent 13 years at The Walt Disney Studio where he held numerous positions, most recently as executive vice president, Finance and Operations.
William Simon, Korn Ferry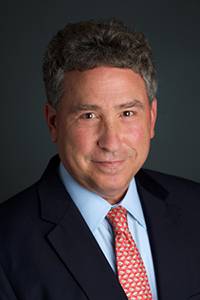 William D. Simon is a Senior Client Partner at Korn Ferry Los Angeles office and Global Sector Leader in Media and Entertainment.
Mr. Simon brings to the Firm an extensive background as an entertainment executive with a keen understanding of a wide variety of areas of the industry. The Media, Entertainment and Convergence sector that he oversees encompasses all aspects of traditional entertainment – film, television, home entertainment, music and publishing – and all digital content and platforms for broadband, games, wireless and mobile devices. Mr. Simon handles the full range of senior operating positions from CEO and COO through senior level creative and content positions.
Mr. Simon currently serves on the board of councilors of USC Annenberg School of Communications and Journalism. Mr. Simon is recognized in Nancy Garrison-Jenn's survey of the top 200 global executive recruiters and ranked among the top 35 in CableFax Magazine's most influential in cable. 
Mr. Simon has served as the chairman of Korn Ferry's shareholder's committee and on the Firm's worldwide board of directors.
Before joining Korn Ferry, Mr. Simon established the entertainment division at the investment banking and brokerage firm, Communications Equity Associates. He was involved in transactions that included music, home video, theatrical exhibitions and television programming. Earlier in his career, Mr. Simon served as vice president at Heron Communications, Inc., where he was involved in the development of new business for its home video company, Media Home Entertainment, as well as general corporate management.
Mr. Simon also served as the deputy staff secretary to President Jimmy Carter and he has held other government and political jobs.
Mr. Simon earned a bachelor's in political science from the University of California at Berkeley.
Zach Pond, Warner Bros Interactive Entertainment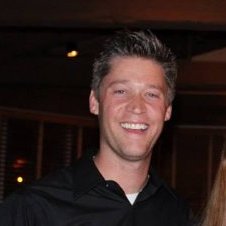 Zach Pond is a Senior Product Manager, Mobile Publishing at Warner Bros. Interactive Entertainment.
Marketing and Product Management experience includes Warner Brothers, The Walt Disney Company, Electronic Arts, Pepperdine University and Transamerica Capital.
I always love hearing about possibilities for Marketing or Product Management positions at great companies. It might be my next move, or maybe I can help you find the right person from my network to fill your need. I'd be looking for a strongly branded company that will leverage my skills, achievements, and talent of communicating targeted ideas to specific audiences in a uniquely creative way.
Specialties: Strong leader with a passion for brand success and reaching the target consumer. That usually requires exceptional communication, interpersonal, and organizational skills, and entails making quality and data-driven presentations, marketing, and business plans.
Ted Middleton, Verizon Digital Media Services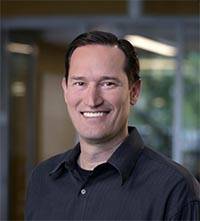 Ted Middleton is the chief product officer at Verizon Digital Media Services. As the product visionary, he coordinates the definition, development and launch of Verizon Digital Media Services; products and solutions. He is also involved in the identification, evaluation and integration of partner technologies and services that complement Verizon's portfolio of offerings. He leads a team devoted to defining solutions that innovate internet performance, scale, reliability and security. This team manages products spanning traditional caching and content delivery, application acceleration, storage, Domain Name System and traffic management, front-end optimization, security and video delivery.
Michelle Sullivan, Amazon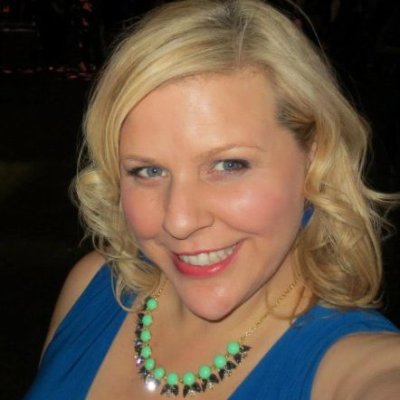 As a Kids Development Executive for Amazon Studios, Michelle works with the talented team creating award-winning shows and characters for Amazon's littlest customers (and their grownups!) Prior to joining Amazon, she led National Geographic's kids and family digital initiatives including NG Kids TV, its multi-platform, digital video channel. Michelle was director of editorial programming for AOL's teen service and built premium educational products like Study Buddy and Writing Wizard.
In her pre-digital life, she was an editor at Teen and MoxieGirl magazines and was published in several publications including Marie Claire, Teen People, TeenStyle, YM and Cosmogirl. She also authored a self-empowering help book for tween girls, but you'd have to twist her arm for the back-listed title.
Michelle's commitment to youth extends offline. She volunteers with Launch Leadership, a non-profit in her home state, Nebraska that aims to develop leadership skills in middle and high school students. An experienced speaker and panelist on kids' media consumption and emerging trends in children's media, Michelle is a Wilco super fan, Walking Dead devotee and wants her very own wish magic like Wishenpoof's Bianca. Michelle is a graduate of Seaver College ('95) with a degree in Journalism and Political Science.