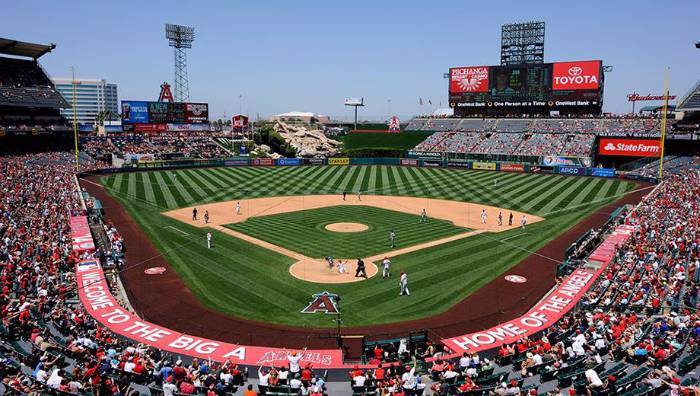 Pepperdine Presents: Backstage with LA Angels of Anaheim
Saturday, June 17, 2017
3:30 PM - 8:30 PM
Spend a summer evening at the ballpark with the OC Waves. Start the day off with a private pre-game reception and chalk talk on the Centerfield Patio inside Angel Stadium complete with hot dogs, peanuts, Cracker Jacks, brownies, and soft drinks. Then, watch the game with alumni, parents, family, and friends in the Left Side Pavilion and help cheer the Angels as they take on the Kansas City Royals.
The chalk talk will be led by Fox Sports West broadcaster Mark Gubicza, a 14-year veteran MLB pitcher and member of the Angels broadcasting team for 16 years.
Event Schedule:
3:30 PM: Pre-game reception and chalk talk with Mark Gubicza
5:10 PM: Angels vs. KC Royals
Cost: $39
Price includes pre-game reception and chalk talk, ballpark fare, and game ticket.
Due to the nature of this event, no refunds will be given.
If you have any questions about this event, please email alumni@pepperdine.edu or call 310.506.6190.
To update your contact information, take advantage of alumni benefits, and find other great events near you, visit: www.pepperdine.edu/alumni/