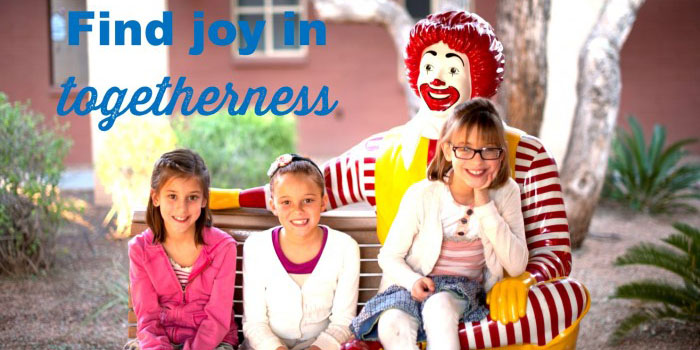 Serve with Phoenix Waves
Saturday, January 21, 2017
4 - 7 PM
Help make the Ronald McDonald House a "home-away-from-home" for the families at the Dobson House. Join your fellow Phoenix "Heat" Waves as they participate in the "Meals that Heal" program. Fellow alumni and friends will be preparing a home-cooked meal for the families. After whipping up dinner, the Phoenix Waves will eat with the families and clean up. Everyone ages 16 and up is welcome to participate in this fun-filled service project. Spots for this event are extremely limited, so register today to save yours!
Please note, the actual number of family members attending a meal may vary. The families spend a majority of their time with their children and if they miss a dinner, they look forward to returning to the House to find a meal in the refrigerator prepared and ready to eat. In the event that a volunteer is ill, it is important that they do not come to the Ronald McDonald House. There are many children at the House with compromised immunity and exposure to any form of illness could lead to medical complications for that child.
The money collected from the ticket sales will be used to purchase the food and supplies used to feed the families and Pepperdine volunteers.
If you have any questions about this event, please email alumni@pepperdine.edu or call 310.506.6190.
To update your contact information, take advantage of alumni benefits, and find other great events near you, visit: www.pepperdine.edu/alumni/
---
Due to the nature of this event, no refunds are available.