Minnesota Meetup: Afternoon at the Ballpark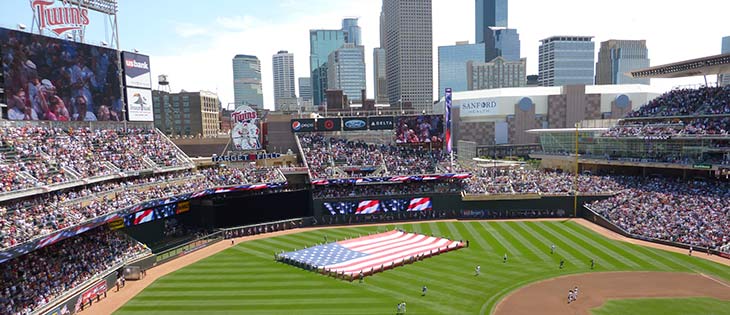 Saturday, July 8, 2017 • 1:10 PM
Visit Target Field to watch the Minnesota Twins face the Baltimore Orioles. Join Pepperdine alumni, family, and friends for a fun meetup at America's favorite pastime. Register today to reconnect with fellow Waves!
Cost:
$24 per person
Due to the nature of this event, no refunds are available.
If you have any questions about this event, please email alumni@pepperdine.edu or call 310.506.6190.
To update your contact information, take advantage of alumni benefits, and find other great events near you, visit: www.pepperdine.edu/alumni/