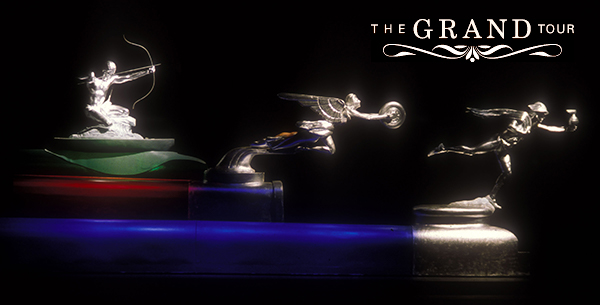 OC Waves: Pageant of the Masters
Sunday, August 6, 2017 • 6 to 10 PM
Come witness life imitating art during the transfixing Pageant of the Masters at the Festival of Arts in Laguna Beach. Build wonderfully enriching memories on a grand tour with alumni, family, and friends and be immersed within a plethora of eras, cultures, beautiful works of art, food, and music.
This enchanting tour includes dialogue from local artists about their featured works of art, dining at Tivoli Terrace with an exquisite three course meal, and an in-depth look at sensational art exhibitions.
But the fun doesn't end there—when you purchase a Pageant of the Masters ticket you gain admittance to the Festival of Arts all summer long. Celebrate the joys of summer with lovely art, music, and the beautiful Orange County landscape.
Photo courtesy of the Festival of Arts.
Cost:
$99 per person for the first 25 registrants
$135 per person for General Admission
$99 per person for Pepperdine Associates*
Please contact Lauren Desai (lauren.desai@pepperdine.edu or 310.506.6335) to learn more about the benefits of joining the Pepperdine Associates program.
If you have any questions about this event, please email alumni@pepperdine.edu or call 310.506.6190.
To update your contact information, take advantage of alumni benefits, and find other great events near you, visit: www.pepperdine.edu/alumni/
---
Cancellation Policy: Due to the nature of this event, no refunds will be given.
*The cost of beer and wine is included in the price of your dinner