June 2017 Newsletter

Stay up-to-date with Pepperdine and your fellow alumni all in one place. Browse the latest newsletters, check out recent news stories, and connect with Pepperdine at local events.

---
Six Seaver College Alumni Earn Prestigious Fulbright Scholarships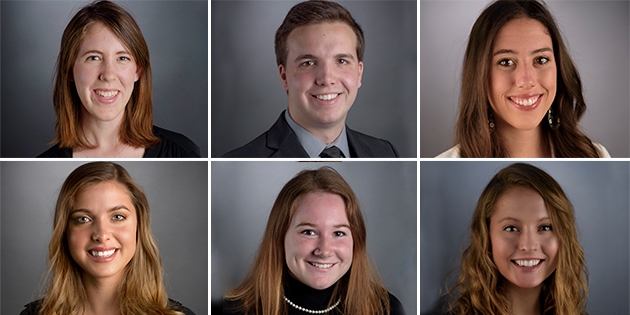 Six recent Seaver College graduates have joined the elite rank of Fulbright Scholars, one of the most prestigious scholarly awards worldwide.
Stefanie Bartlett ('17), Amelia Dal Pra ('17), Micah Lambert ('17), Kristopher Mazich ('17), and Julia Naman ('17) will live out the Fulbright Program's mission of promoting international goodwill through the exchange of students as they prepare to travel abroad to embark on a diverse array of experiences as English Teaching Assistants (ETA) and researchers. Biology major Natalie Aguirre ('17) will expand her scientific research experience working in a lab in Spain.
Meet the six Seaver alumni and hear how they will learn from their experiences, contribute to cultural research and relations, and fulfill J. William Fulbright's plan for his scholars to "bring a little more knowledge, a little more reason, and a little more compassion into world affairs and thereby to increase the chance that nations will learn at last to live in peace and friendship." Read more...
---
Pepperdine Professor Partners Partners with Local Elementary School to Create New Science and Engineering Innovation Lab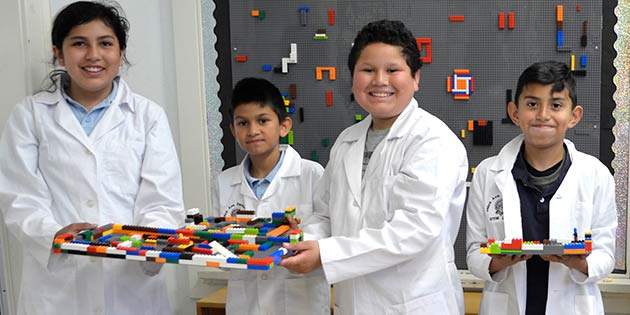 Pepperdine's Graduate School of Education and Psychology Associate Professor Dr. Anthony Collatos, along with representatives from the Carol and James Collins Foundation and Principal Cora L. Watkins, will dedicate a new Science and Engineering Innovation Lab at the Miles Elementary School in Huntington Park on May 3rd. The celebration reflects the culmination of a year-long partnership between Pepperdine's graduate school, the Foundation, and the public school to serve the needs of Huntington Park children, fostering and supporting their exposure to STEM education and training.

With a $15,000 grant from the Carol and James Collins Foundation and under the supervision of Dr. Collatos, four GSEP graduate students and teacher candidates worked with Ms. Watkins and her staff to design and implement the lab itself. Dr. Collatos and his graduate students worked with Miles teachers to create new thematic science units to be taught within the lab setting that would reflect content informed by the Next Generation Science Content Standards, the new, research-based academic standards intended to improve science education for all students. Read More...
---
ABC Reboot "Battle of the Network Stars" to Film at Pepperdine University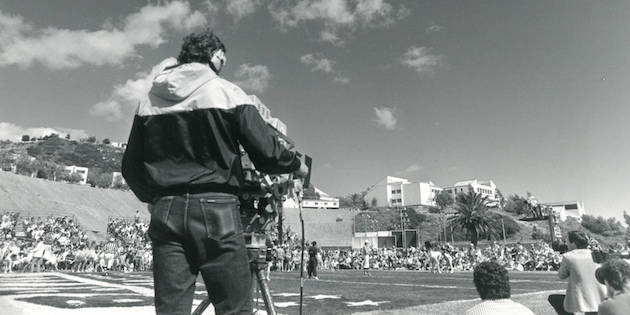 Pepperdine University has announced that a revival of the hit ABC television series Battle of the Network Stars will be filmed on the Malibu campus from late May through June 10.

Host network ABC decided to return to the show's original location at Pepperdine where filming took place during the show's original run from 1976 to 1985. Produced by Glassman Media and IMG, the nostalgic 10-episode throwback show will once again assemble teams consisting of current and classic celebrities who will compete against one another in an array of physical challenges. Read more...
---
Sneak Preview: Lisa Smith Wengler Center for the Arts 2017-18 Season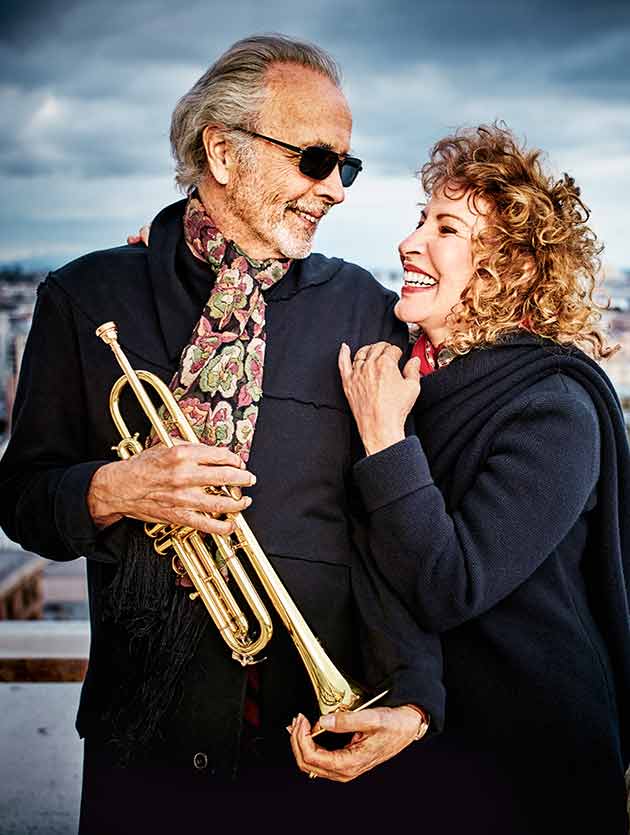 Herb Alpert and Lani Hall will perform at Pepperdine on Sunday, October 22, 2017. With 11 Grammy Awards between them, this husband/wife duo infuses an eclectic mix of jazz, world, and American pop standards with their uniquely effervescent and joyful sound.
Tickets go on sale to the public on June 26 for this show and the rest of the Center for the Arts season. Join their mailing list to be notified of more shows and on-sale dates.
---
June Benefit of the Month: Dell Member Purchase Program
Pepperdine Alumni can take advantage of the Dell Member Purchase Program to save up to 30% on consumer PCs and tablets, plus additional savings on electronics and accessories. Along with discounts on the latest Dell products, benefits include free shipping and member-exclusive offers.
This deal is all part of the package of perks Pepperdine Alumni receive by signing up online. Log in or create your account today to discover local and national deals.
---
May 2017 Newsletter
---
Two-time Olympic Gold Medalist and WNBA Champion DeLisha Milton-Jones Named Pepperdine Women's Basketball Head Coach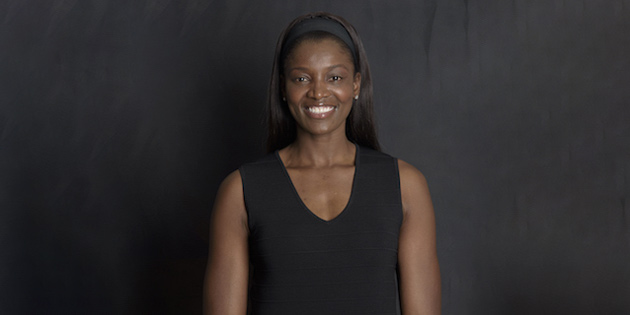 DeLisha Milton-Jones, who has achieved success on the court both in the US and overseas, is tackling a new challenge as the seventh head coach of the Pepperdine University women's basketball team. The basketball legend joined Pepperdine as an assistant coach for the 2016-2017 season following her retirement from professional basketball in the summer of 2016.
Milton-Jones had long held an interest in coaching even while in the WNBA. "It was a secret obsession of mine. I listened to everyone in my inner circle that I'd make a great coach one day. Everyone kept saying that," she said in a phone interview with Associated Press.
"DeLisha had an amazing collegiate, professional and Olympic basketball career," said Steve Potts, Pepperdine University director of Athletics. "She is a natural-born leader and has an unparalleled passion for the game."
Waves Women's Basketball hopes to reach new heights under the capable leadership of Milton-Jones. Read more about her career highlights on the Pepperdine Athletics website.
---
Pepperdine presents 74th Annual Bible Lectures: Spiritual Rhythms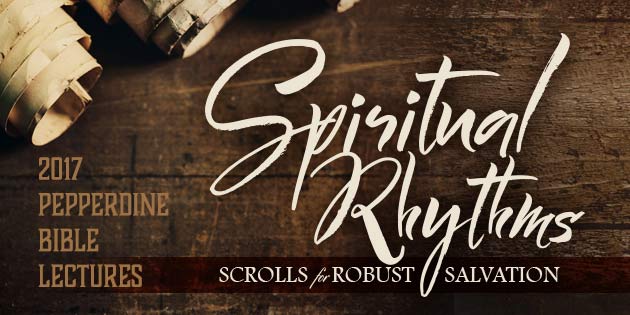 For the 74th year thousands of visitors will congregate at the Pepperdine University Malibu campus for the Pepperdine Bible Lectures to explore books in the Old Testament known in the Jewish tradition as the Scrolls of the Megilloth. From Tuesday, May 2, to Friday, May 5, nearly 250 guest speakers from around the world will lead over 360 inspiring sessions and unmatched moments of fellowship as they explore the deeper truths found in scripture.
Visit the Pepperdine Bible Lectures website to see the full schedule of events, including a keynote by New York Times best-selling Author Bob Goff, a special performance by veteran singing group Acappella, and "Love Lifted Me: Songs and Stories of Love and Lament" with University staff and administrators, including Andrew K. Benton, Jeff Walling, Ida Nicolosi, and Jeff Pippin.
---
BAVES Making Waves in Washington, DC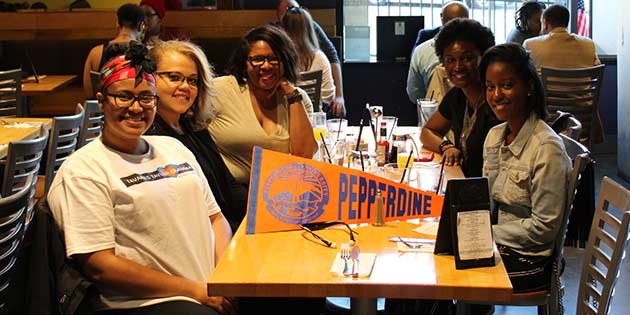 BAVES met at Creme for their fourth brunch on Febraury 19, 2017. Left to right: Ashli Owen, Ivy Brewer, Tiffany Johnson, Ashley Ross, and Karen Driscoll.
Waves are forging new connections in Washington, DC, thanks to Ivy Brewer ('09), alumna and former Vice President of the DC Waves chapter. Her new informal alumnae group BAVES plans organic meetups, bringing together local black women to strengthen the Pepperdine support network in DC.
Formed in the summer of 2016 based on a common cultural connection, BAVES strives to provide a space for intentional friendship. Meeting seasonally over brunch, this group works to navigate life together, support one another, and "celebrate the wins" of personal and professional life.
Contact Ivy on LinkedIn if you are interested in attending the summer 2017 brunch or learning more about this group.
Do you have a group of Waves that regularly gets together? Let the Alumni Affairs office know to receive support and spread the word.
---
Waves Baseball Hosts the Cal Poly Mustangs and the Saint Mary's College Gaels

Pepperdine Baseball takes on fearsome challengers this month at Malibu's Eddy D. Field Stadium. On Tuesday, May 9, the Cal Poly Mustangs (18-20) come into town to face the Waves at home. Then, Pepperdine hosts the Saint Mary's Gaels (26-13) for a three-game homestand May 12 through 14.
Visit the Pepperdine Athletics website to keep up with the action this May, including Waves golf, tennis, and beach volleyball.
---
The Weisman Museum Celebrates 25 Years by Showing Selections from their Permanent Collection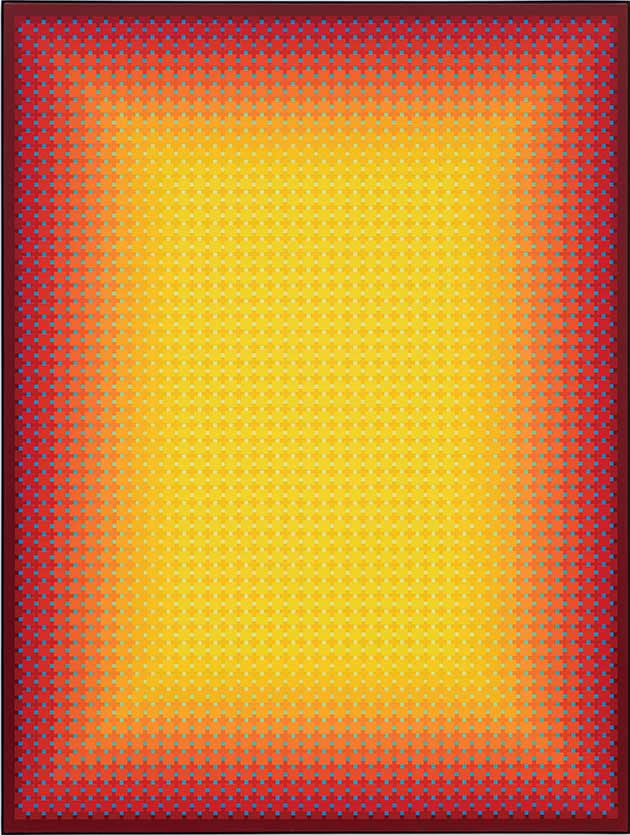 Starting May 13, the Frederick R. Wesiman Museum of Art on Pepperdine's Malibu campus presents their latest exhibition, titled Process & Reality: Contemporary Art from the Permanent Collection. Including work by seminal artists such as Jean-Michel Basquiat, Mike Kelley, and Ed Moses, this exhibition offers a fascinating overview of vital trends in the art of our time. Running through August 6, 2017, the exhibition is on view Tuesday through Sunday, 11 AM to 5 PM. Admission is free. For more information, visit the museum's website.
The Weisman Museum is part of the Lisa Smith Wengler Center for the Arts, presenting a wide variety of high-quality performances and exhibitions each year. The Center for the Arts 2017-18 Season will be announced in June. Join the center's mailing list to get the scoop on upcoming events.
Photo: Julian Stanczak, Quasar Light, 1974-78, acrylic on canvas, 80 x 60, gift of Neil Rector
---
May Benefit of the Month: Orlando Vacations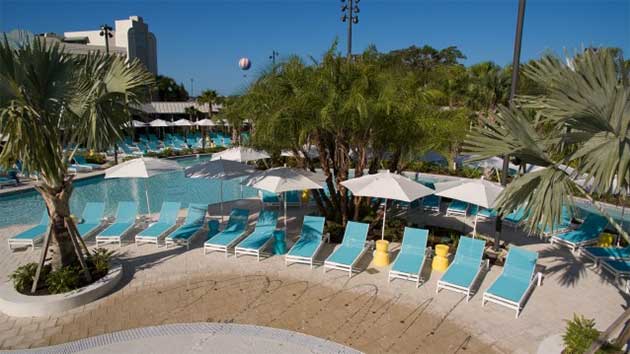 Waves can save big on hotels and vacation rentals in Orlando. Theme park-adjacent hotels and resorts are offering rates as low as $55 per night. Vacation homes, townhomes, and condos are also available with exclusive discounts. Some offers include discounted theme park tickets to round out the vacation.
This deal is all part of the package of perks Pepperdine Alumni receive by signing up online. Log in or create your account today to discover local and national deals.
---
Check out our archive for news and events you might have missed.