Navigating an Uncertain Future in Entertainment, Media, and Sports
As the media and entertainment industry looks to reopen and plan for an uncertain future, the Institute of Entertainment, Media, Sports, and Culture is committed to maintaining an ongoing dialogue with the community and is hosting a series of conversations with executives from across the media and entertainment sector to explore how COVID-19 has impacted the industry. Discussions will cover everything from the current state of the market to how students, alumni, and industry executives can best prepare for the roles of the future.
Visit this website regularly for additional information regarding upcoming events.
Navigating an Uncertain Future in Digital Media - Emerging Technologies
Want to know the latest innovations for content creation in the entertainment industry? Join the Pepperdine Institute for Entertainment, Media, Sports, and Culture for a FREE live Zoom chat with Sharon Kopp, an attorney, early stage investment executive and chief business officer at PTK Capital, and Leah Keith, an accomplished writer and producer of live-action and animated content for entertainment distributors including Harpo Films, Netflix, The Disney Channel, and BET among others, as they discuss how COVID-19 has accelerated the adoption of emerging technologies and immersive entertainment, including virtual production, 3D video and experiences, games, and eSports. Also, learn how film production is shaping up in the midst of the pandemic. This webinar will be moderated by Curtis Augspurger, the Executive in Charge of Production for Category41, a leading creator of experiential entertainment, and conclude with a Q&A session.
Thursday, August 27, 2020 | 1 to 2 PM PDT | Online Webinar
Sharon Kopp
Chief Business Officer, PTK Capital and Co-Founder & Chief Operating Officer, Category41
Attorney and strategic business advisor with a career spanning Verizon, Viacom and early/seed stage companies
Sharon Kopp is an attorney and a media, entertainment and early stage investment executive. She has over twenty years of experience in digital and new media start-ups, content creation and distribution and general operations and management. Kopp is the co-founder and chief operating officer at Category41, a global experience company created by PTK Capital. Kopp continues to serve as chief business officer to PTK Capital, a Los Angeles-based family investment fund that invests in people, ideas and businesses that benefit the human condition. PTK Capital's investment activities focus on the areas of entertainment, wellness and their intersection.
Kopp previously served as head of content and partnerships at Fresno Unlimited and General Manager, Entertainment at Whalerock Industries. Prior, Kopp was Vice President, Digital Distribution for Viacom Media Networks and Assistant General Counsel, Business and Legal Affairs for Verizon FiOS TV & V CAST Mobile Video. Kopp began her career as an intellectual property, media and technology transactional attorney at Weil, Gotshal & Manges LLP in New York. Kopp received her JD from Fordham University School of Law and her BA from Northwestern University.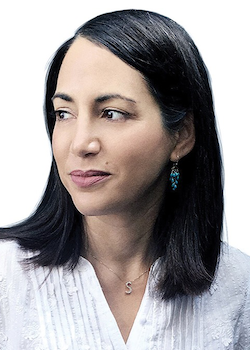 Leah Keith
Writer and Producer
Leah Keith is a writer and producer of live-action and animation content.Keith has written screenplays and teleplays for Harpo Films, Netflix, The Disney Channel, the BET Networks and the Lifetime Networks and is currently working on an Original Series for Netflix, the upcoming Julie and the Phantoms, as a writing executive producer. Keith was also a non-writing producer on another Netflix Original Series, Best. Worst. Weekend. Ever. In the world of multi-form content, Leah has created and produced for numerous brands. Most notably, she was executive producer of The Polar Bears, a 3D animated short film for Coca-Cola that was directed by John Stevenson, written by Dave Reynolds and starring Lin-Manuel Miranda and Armie Hammer. She produced it alongside Ridley Scott's Scott Free Productions and Animal Logic.
Keith has also functioned as a producer and/or creative consultant for Illumination Entertainment; Bounce; Build-A-Bear Workshop; Mattel's "American Girl" franchise; Lifetime Television; Gannett Communications; Nickelodeon Original Movies; Essence Communications and Warner Premiere. Prior to her career as a producer and writer, Leah was a studio executive in film and television and served as a senior motion Picture Development and Production Executive at DreamWorks, where she oversaw the production of the film Biker Boyz, along with many high-profile development projects with writers, such as Pulitzer Prize Award Winner David Lindsay-Abaire, Academy Award nominee Craig Borten, and Academy Award nominee Patrick Marber. Leah also served as Vice President of Production at Walt Disney Television where she helped to re-launch "The Wonderful World of Disney" franchise for ABC and supervised ten films, most notably Humanitas Prize winner and NAACP Image Award Nominee "Ruby Bridges".
Leah holds a BA with Distinction in English Literature from Barnard College/Columbia University. She has been a member of The Pacific Council on International Policy; the Board of Advisors for the National Film Festival for Talented Youth; and the Board of Directors of the Acoustic Neuroma Association. Leah has been a Judge at the UCLA School of Theater, Film and Television; Panelist at Emerson College; Panelist at The Austin Film Festival; Panelist at The Urbanworld Film Festival; Panelist at The Pan African Film Festival; Guest Lecturer at the L'Universite de Toulouse; and Guest Lecturer at The New York Film Academy.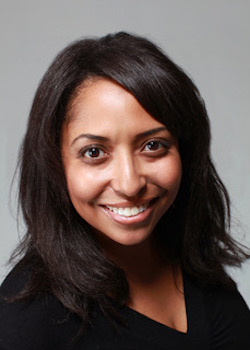 Curtis Augspurger
Executive in Charge of Production, Category41
Curtis Augspurger is one of the national leading experiential producers integrating emerging technology into new media. Having built cutting edge animation studios and producing films for Disney, Fox, Warner Bros., and Sony, Augspurger continues to push the boundaries of digital visualization in new media and experiential entertainment.
Prior to heading studio production for the immersive start-up company Category41, Augspurger recently produced the sold-out VR, location-based experience Chained: A Victorian Nightmare, and a 6DOF VR version of Othello starring Viola Davis, which was selected to the official 2019 lineup for Cannes Film Festival's Marché du Film XR Arcade. His creative experience spans producing film, animation, VR, XR, games, and live production blending cutting edge technologies with traditional storytelling that bring new ideas to life.