Faculty and Staff Campaign
Changing Lives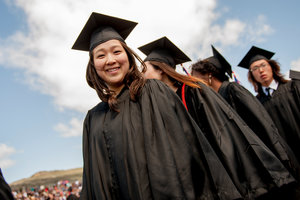 Our faculty and staff family has an exciting opportunity to lead the way in an unprecedented campaign that challenges us, quite simply… to change lives. No matter our calling, in classrooms or across our campuses, our daily work offers enormous potential to positively impact the life of each student.
As Pepperdine employees step forward in this life-changing effort, we hope to achieve the broadest faculty/staff participation in the history of the institution. While this is a lofty goal, we believe that the Faculty/Staff Campaign empowers each of us to serve as shining testimony of Pepperdine's belief and investment in itself.
Reasons to Give
Elevate Pepperdine's national ranking and increase the value of our students' degrees.
Support university-wide or school-specific programs that are not fully covered by tuition.
Fund scholarships to enable students to become leaders in the world's communities.
Ways to Give
Send completed Payroll forms or checks to mail code 4579.
Center for Estate and Gift Planning
Have you ever considered extending your generosity beyond your lifetime by naming Pepperdine in your will, trust, or retirement plan? Are you looking for ways to increase your income? Are you considering a reverse mortgage? Are you looking for ways to sell an appreciated asset without paying capital gains taxes?
Pepperdine's Center for Estate and Gift Planning can help you achieve these goals, while creating a legacy for future generations of students.