Name an Arena Seat
Add your name to the Pepperdine campus by purchasing an arena seat at the Mountain.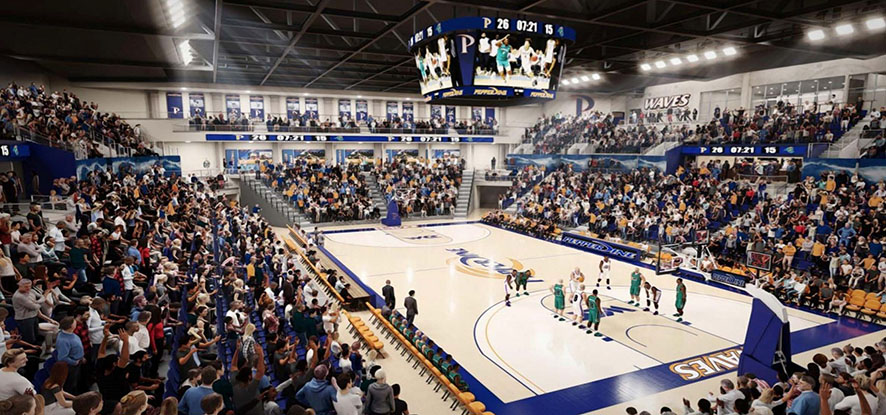 This state-of-the-art 3,600-seat facility will be home to future Waves athletic games as well as world-class community events. Take advantage of this limited-time opportunity and purchase a seat today!
Below are three categories of arena seats from which to choose. Your seat will be affixed with a permanent plaque inscribed with your name. Your named seat does not include season tickets to future athletic or University events.
Premium Seat | $7,000 per seat
Lower Bowl Seat | $5,000 per seat
Upper Bowl Seat | $1,000 per seat