About Church Relations
From the time of its founding as George Pepperdine College in 1937, Pepperdine University has always valued its special relationship with Churches of Christ. George Pepperdine served as a Church of Christ elder for nearly 40 years, and a majority of the administration and faculty are also active members of a local congregation of Churches of Christ.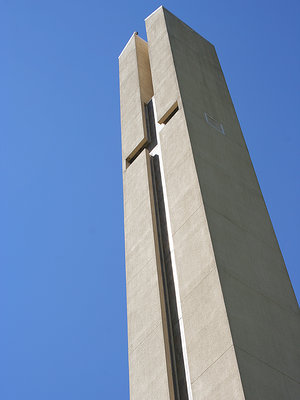 In 1968, Pepperdine College in Los Angeles announced that it had accepted an offer of 138 acres of land at the corner of Pacific Coast Highway and Malibu Canyon Road in Malibu. In exchange for this gift, Pepperdine agreed to develop a new campus in the coastal community. In that same historic year, an administrative decision was made to establish an Office of Church Relations to insure that the college would always maintain a vital relationship with Churches of Christ. When the Malibu campus opened in 1972, the ties between Pepperdine University and Churches of Christ continued to be one of the distinguishing characteristics of the school.
The Office of Church Relations has devoted its energies to strengthening the ties between the University and the church. The primary ways in which this has been accomplished have been through:
In addition to these various ministries, the Office of Church Relations works closely with the Religion and Philosophy Division of Seaver College and the Boone Center for the Family to build bridges to the church constituency that has spiritually nurtured the institution for more than 75 years.