Ministry Workshop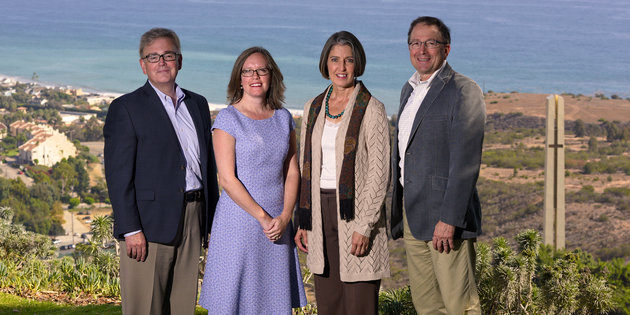 A webinar series, hosted by Pepperdine University, designed to energize and encourage Church Leaders.
Past Workshops

February 23, 2012 - Watch Now »
Mike Cope
How to minister to parents/families who have lost children. The goal is to equip parents to receive the (imperfect) words of comfort that will come to them and to better prepare others for what to say and do.
March 22, 2012 - Watch Now »
Tim Pownall
In my experience, much of what emerges as conflict in our churches is the result of a combination of fear of conflict and leadership styles. Scripture and our Lord indicate that conflict exists - it can be a blessing or a curse depending on how we deal with it. The goal of this presentation is to offer practical advice to leaders and members on how to address conflict in our churches so as to glorify God.

April 19, 2012 - Watch Now »
Alan Beard
Facebook, Twitter, blogs, and all the rest: best practices for churches and ministers.

May 24, 2012 - Watch Now »
Tim Spivey
This seminar would offer insights into the hiring process. Questions addressed would include: How do we know what position to hire? What does a healthy hiring process look like? What traits do capable ministers possess? How do we build a staff team that works well and bears fruit together over many years?
Upcoming Workshops

Postponed - New Date TBD
Dr. Connie Horton
Christians are not immune from the stresses of life. Ideally, though, Christian faith should provide a rich resource of resiliency. Research confirms that faith can make a significant difference in helping people cope with difficult circumstances. Unfortunately, some Christians don't experience that resiliency. They either don't make the connections with their faith and their challenges or they distort Christian beliefs in a way that causes further difficulties. This webinar will address healthy coping from a Christian worldview.