Preparing for the 2013 Bible Lectures
Workshop and Dinner
MONDAY, OCTOBER 1, 2012
Ministers and church leaders are invited to join us for an afternoon and evening of Bible study and fellowship as Pepperdine announces further plans for the 2013 Bible Lectures. We invite you to participate in three very special events held on Pepperdine's beautiful Drescher Graduate Campus:
REVELATION WORKSHOP with Mike Cope, 3:00 – 5:00 p.m.
James R. Wilburn Auditorium
Many church leaders admit to staying as far away from Revelation as possible. Besides all the unfamiliar symbols, the book has been victim to very imaginative minds in popular culture.
Mike Cope, the director of ministry outreach for Pepperdine University, has invited ministers and teachers to join him and the 2013 Pepperdine Bible Lectures speakers in preparing to study through the book with local churches. Together we'll explore questions like: What is apocalyptic language doing? What is the message of Revelation for the early churches of Asia Minor-and how does it speak to churches in the 21st century?


DINNER sponsored by the Office of Church Relations, 5:30 – 7:00 p.m., Gulls Way Courtyard (Weather permitting)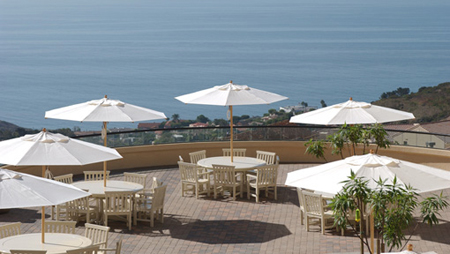 Join us for good food and fellowship and a presentation of the plans for the 2013 Pepperdine Bible Lectures.


WILLIAM M. GREEN DISTINGUISHED CHRISTIAN SCHOLAR LECTURE presented by Dr. Timothy Willis, 7:15 – 8:00 p.m., James R. Wilburn Auditorium
Tim Willis will be speaking on "Praying the King's Prayer."
He serves as chair of the Religion Division and the Blanche E. Seaver Professor of Religion. Dr. Willis received his Ph.D. at Harvard University in 1990 and his M.Div. at Abilene Christian University in 1984.
We hope that you will be able to join us for this insightful workshop and dinner. Please register by September 17. Ministers, we encourage you to consider this as a mini-retreat. Invite your fellow staff members and other church leaders. Spouses are welcome to attend. (Space is limited.)
Online registration is currently closed. Please call the Office of Church Relations at (310) 506-4270 to RSVP. Thank you.