Vendors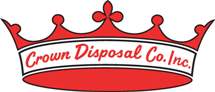 Crown Disposal sorts and recycles the trash produced on the Malibu campus. Through their services Pepperdine achieves an average diversion rate of 78% of all the refuse produced on the Malibu Campus.
American Paper & Plastic provides the Ecotainer cups used in offices. These biodegradable cups feature a "corn" based plastic coating.

Interface Flor's recycled carpet tiles zero out all greenhouse gas emissions associated with the carpet's lifecycle.
United Natural Foods (UNFI) provides organic snacks and food bars to the cafeteria. These organic options are available for purchase with the students meal plans or cash.


Beacon Management Incorporated (BMI) recycles Pepperdine's e-waste, which includes keyboards, cell phones, computers, calculators, and more.



Greenside LLC is a sustainable real estate consulting firm specializing in energy efficiency, third-party building certification, clean energy solutions and educational training. Greenside is the developer and trainer for the Pepperdine University Center for Sustainability's Green Certificate Program currently being offered on campus.