Pepperdine Graduate Programs and Majors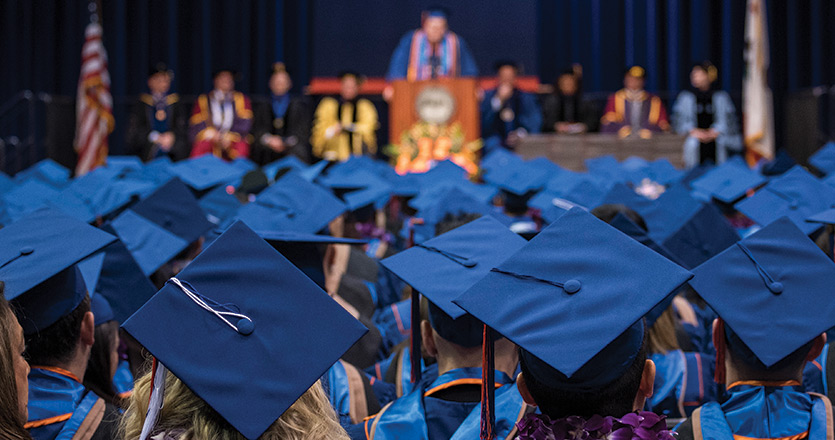 Take your career to the next level at Pepperdine.
Graduate degree programs at each of Pepperdine University's five schools emphasize the importance of thinking critically and creatively, communicating effectively, and exploring thoroughly.
Whether you're interested in one of our master's degree or doctoral degree programs, Pepperdine's comprehensive, high-quality graduate programs in business, law, education, psychology, and public policy are recognized as among the best in higher education. Our distinguished faculty members are renowned leaders in their fields, who continually contribute to the world of academia through published works, national and global conferences, memberships in professional societies and organizations, and innovative research. While engaging in many scholarly activities, faculty members remain committed to the challenge of nurturing the intellectual growth of students through meaningful scholarship.
For our students' convenience, our graduate schools offer flexible opportunities for on-campus classes at multiple times and locations as well as online.
Whether you're interested in earning your master's degree, obtaining a graduate certificate, or continuing education, Pepperdine's graduate schools offer a variety of programs to help you get started. Learn more about how Pepperdine can help you reach your professional goals.


---

Each of Pepperdine's five schools has unique application deadlines, policies, and financial aid options for graduate students: