Benefits and Services
Pepperdine PerksConnect
Pepperdine alumni can find a variety of local and national deals with the Pepperdine PerksConnect Program. Visit the PerksConnect webpage, create an account, and discover available discounts today.
Alumni ID Card
Your Alumni ID card confirms your alumni status with Pepperdine's benefits partners and allows access to many Pepperdine campus resources (see below). To request an Alumni ID card, visit this page.
Please allow up to 12 weeks for delivery of your alumni ID card. If you would like a temporary alumni ID card sent in the meantime, please specify on the form. Alternatively, you may pick up a temporary alumni ID card in-person at the Alumni Affairs office during normal business hours.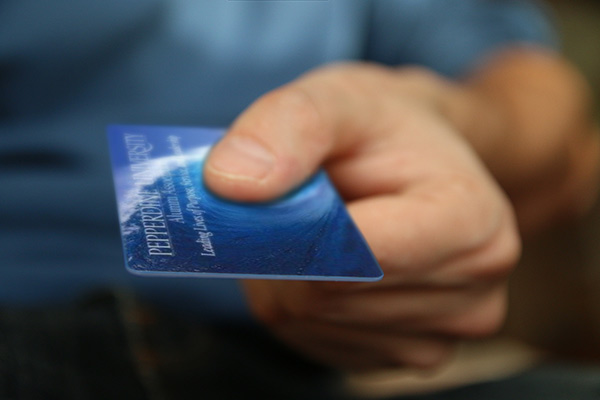 Alumni Directory
Pepperdine's alumni directory is available to all alumni through PeppConnect. In this unique virtual community, Pepperdine alumni, faculty, staff, and parents have made themselves available to offer the exact resources you're looking for in one convenient location. Log in to PeppConnect today to make connections that will help you succeed.
Email Services
Pepperdine Information Technology (IT) is offering Google accounts including access to the Google application suite to alumni who graduated April 2016 and later. Find more information on the IT website.
Campus Facilities
Alumni have access to use many Pepperdine campus facilities, including Campus Recreation and Pepperdine Libraries. Follow this link to find out more about use of Pepperdine facilities.
Additional Benefits
Alumni receive many additional benefits, including: