Benefits and Services
Pepperdine alumni can find a variety of local and national deals with the Pepperdine PerksConnect Program. Visit the PerksConnect webpage, create an account, and discover available discounts today.
Alumni ID Card
Your Alumni ID card confirms your alumni status with Pepperdine's benefits partners and allows access to many Pepperdine campus resources (see below). To request an Alumni ID card, log into Alumni Online Services.
Please allow up to 12 weeks for delivery of your alumni ID card. If you would like a temporary alumni ID card sent in the meantime, please email alumni@pepperdine.edu with your full name and mailing address. Alternatively, you may pick up a temporary alumni ID card in-person at the Alumni Affairs office during normal business hours.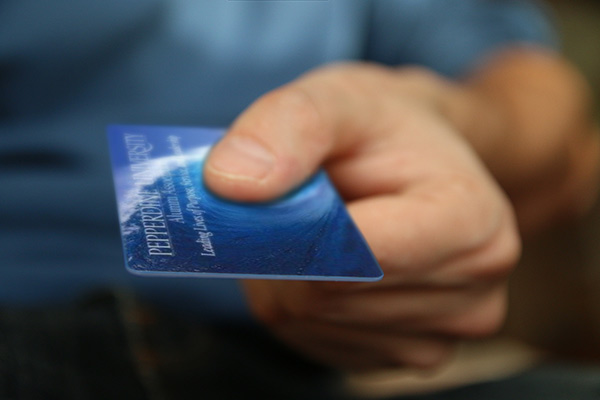 Unfortunately, the alumni email forwarding service formerly offered is no longer supported by our vendor. Pepperdine Information Technology (IT) is offering Google email accounts to alumni who graduated April 2016 and later. Find more information here or on the IT website.
Campus Facilities
Explore Pepperdine's campuses to revisit your favorite locations and discover the latest additions and improvements. Learn more about projects in the works, including the recently remodeled Payson Library, as part of the University's Campus Life Project.
Athletic Facilities
Make the most of a visit to Malibu with a pass to the campus pool and gym. First-year graduates receive complimentary use, and all other alumni and their guests can receive three-day access passes up to four times a year. Follow this link for more information on receiving a guest pass. For long-term access, consider becoming a Crest Associate and supporting the campus as a mainstay in the Malibu community. Alumni ID card required.
International Campus Facilities
The Pepperdine campuses in Florence, Heidelberg, London, Lausanne, Buenos Aires, and Shanghai welcome alumni visitors, but visits must be pre-approved by the program director. If you are interested in visiting, contact the International Programs Office at (310) 506-4532 to get appropriate contact information for our international locations. The facilities are also available on a limited basis for group reunions, but are not available for individual overnight stays.
Additional Benefits
Alumni receive many additional benefits, including: