Veterans at Pepperdine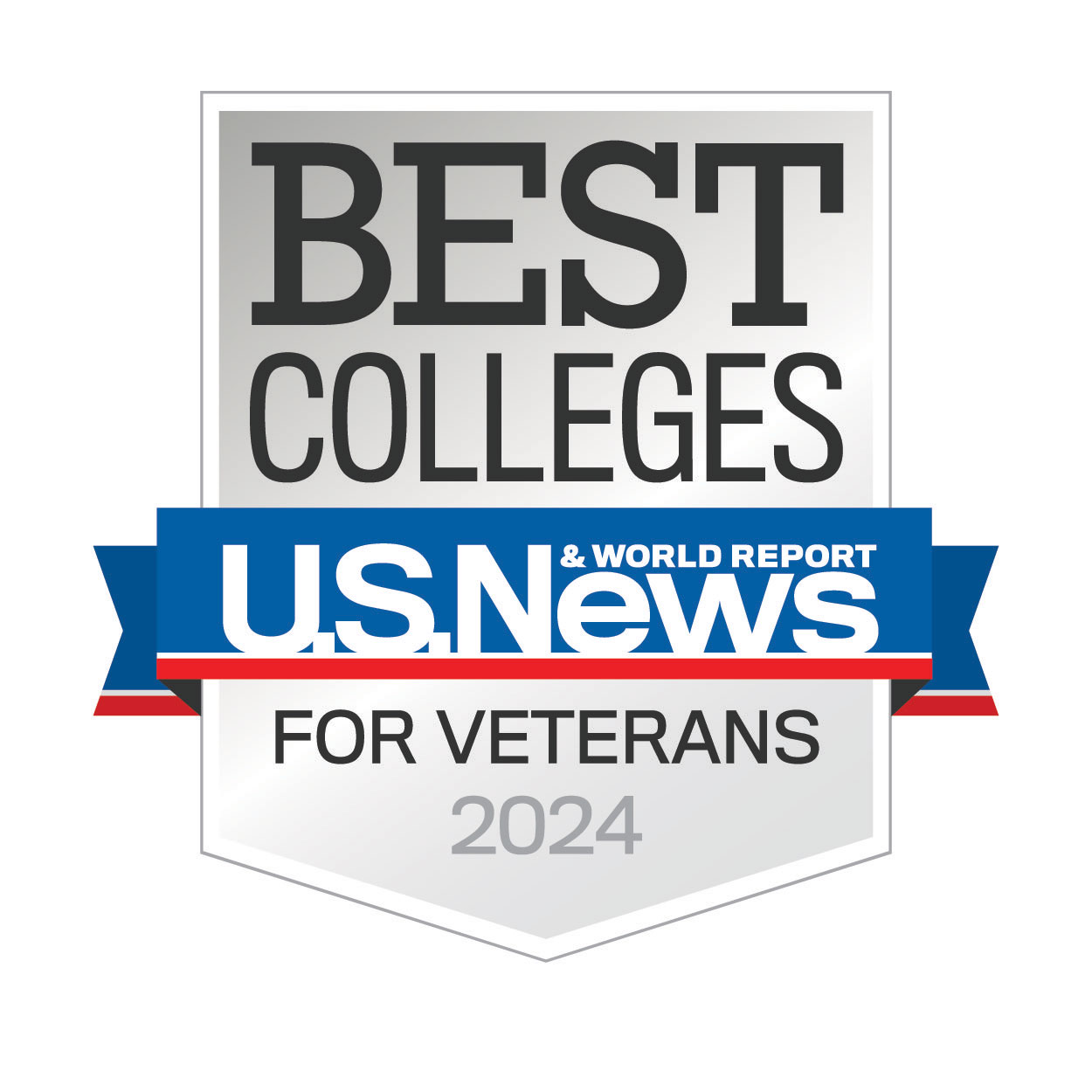 Pepperdine has been serving veterans and their family members for more than 75 years and is proud of the hundreds of veterans and family members who currently attend our five schools. Since World War II, Pepperdine has attributed its growth, in part, to service members who were seeking the higher education and training needed to pursue new professions, as well as an experience that was distinctive and challenging. Pepperdine is that place, envisioned from its founding as an institution that would transform lives.
The great difference between this college and other colleges is that we are endeavoring to place adequate emphasis and greater stress upon religious teaching and Christian character.
– George Pepperdine (1937)
Today, Pepperdine is actively engaged in supporting just under 500 enrolled veterans, service members, and their dependents. Pepperdine is highly ranked for its service to veterans and is one of only two faith-based universities in the top 50. Pepperdine is also an active participant in the Yellow Ribbon G.I. Education Enhancement Program (Yellow Ribbon Program), proudly offering tuition support (almost $3M annually) to Yellow Ribbon-eligible students. Unlike some private schools, Pepperdine does not limit (or place quotas on) the number of Yellow Ribbon-eligible students that can attend our schools at any one time. We are deeply committed to providing quality services and resources that build veteran community, engage alumni, and provide employment, community service, and mentorship opportunities for all military-connected students.
Pepperdine is where PeppVets are valued, supported, challenged, and prepared for their lives ahead. We're proud to support those who freely served our great nation.
---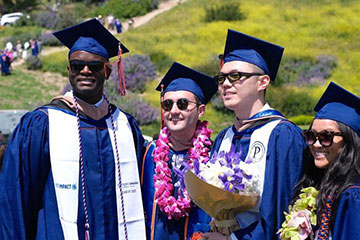 The University is an active participant in the Yellow Ribbon GI Education Enhancement Program (Yellow Ribbon Program), proudly offering tuition support to Yellow Ribbon-eligible students. Pepperdine does not limit the number of eligible students that can utilize the Yellow Ribbon Program. Most veterans are also provided priority registration while attending Pepperdine.
Learn more about our program
---
Get Started
---
Get Involved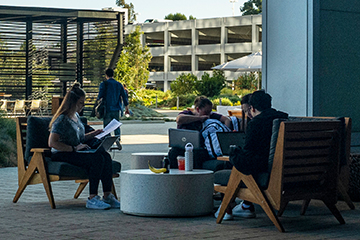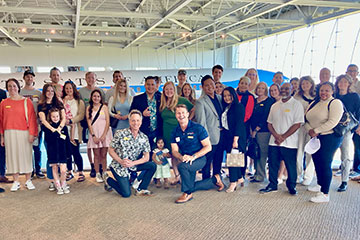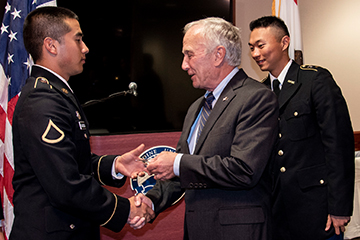 ---
News & Events
Monthly news and information focused on academic, personal, and professional success of Pepperdine's veterans and military-connected students. Our goal is to help ensure effective communication and collaboration for student veterans, community groups, and alumni as well as awareness of resiliency and professional development offerings, mentorship opportunities, benefits, and targeted events throughout the year. For questions and feedback, please contact veteranaffairs@pepperdine.edu.
---
Contact Us
Veterans Benefits Inquiries Registrar's Office
Pepperdine University
24255 Pacific Coast Highway
Malibu, CA 90263
VA School Certifying Officials
Email vabenefits@pepperdine.edu
Director of Student Veteran Affairs
Pepperdine University
24255 Pacific Coast Highway
Malibu, CA 90263
Director of Student Veteran Affairs