Undergraduate Programs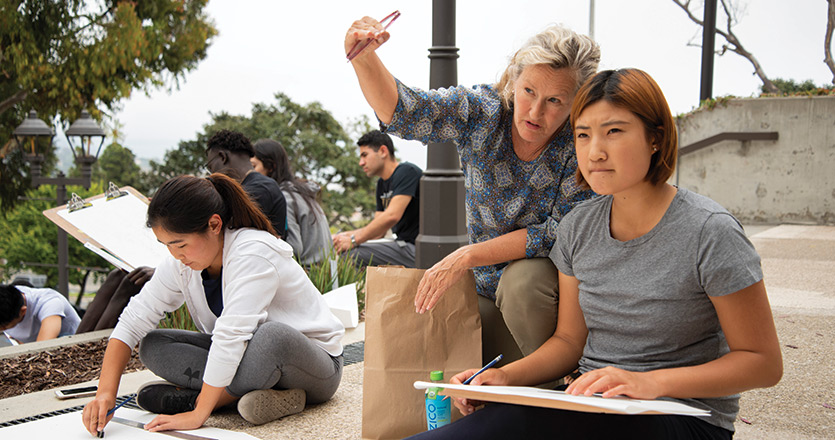 Picture yourself as an undergraduate at Pepperdine
These are some of the experiences you will have as a Pepperdine student: participate in a diverse class of 15 students where everyone knows your name; bond with your professor over a shared interest; cheer for a Pepperdine Waves team along with your new friends; walk to class with an inspiring ocean view spread out before you; and discuss your exciting career path with a mentor.

Join fellow students who come to our scenic campus from all over the world and achieve their goals through our top ranked, renowned programs:
Seaver College
Seaver College offers bachelor's and master's degree programs in over 43 fields of study.
Graziadio Business School
Explore full- and part-time bachelor's degree programs specifically designed to develop leadership skills for your unique pursuits, or earn an MBA in conjunction with a bachelor's through Pepperdine's joint degree and accelerated options.