Alumni News
Pepperdine Rededicates Portrait of Youth Killed on Campus in 1969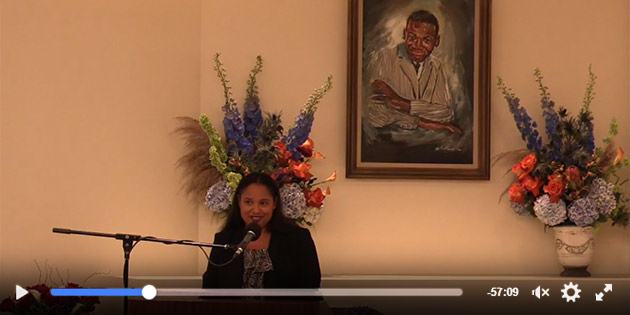 On September 20, 2017, the Pepperdine community held a rededication ceremony of a portrait in Payson Library depicting Larry Donnell Kimmons, who was fatally shot on Pepperdine's South Los Angeles campus in 1969.
Kimmons was only 15 years old when he was tragically shot and killed by a George Pepperdine College security guard on March 12, 1969. A neighborhood resident, Kimmons was visiting the campus with a group of friends to use the gym when he was detained and shot by security guard William Charles Lane.
The incident brought turmoil to a campus located only a few miles from the Watts riots that occurred less than four years earlier. In 1971, Kimmons' portrait and an accompanying plaque were hung on the library wall; however, both were lost in the University's move to Malibu, and many institutional documents related to the racial tensions of the 1960s were left disorganized and unread, according to this 2016 article from the student newspaper Pepperdine Graphic.
The rededication ceremony served as an act of "critical remembrance" and featured heartfelt words from multiple speakers, including Candace Jones Mitchell ('99, MA '03), who dedicated her master's thesis to Kimmons, paving the way for his life to be enduringly commemorated on Pepperdine's Malibu campus." Larry Kimmons changed my life, as a student, as a Christian, even today as a mother of a young black son," said Mitchell during the dedication. "This memorial inspires us to continue our pursuits of justice. Black lives mattered in 1969, black lives matter in 2017, and with all that goes on today in our country, let this memorial serve as a reminder that we still have work to do." View the entire ceremony here.
School of Law Alumnus Featured in Documentary about Groundbreaking Criminal Justice Reform in Uganda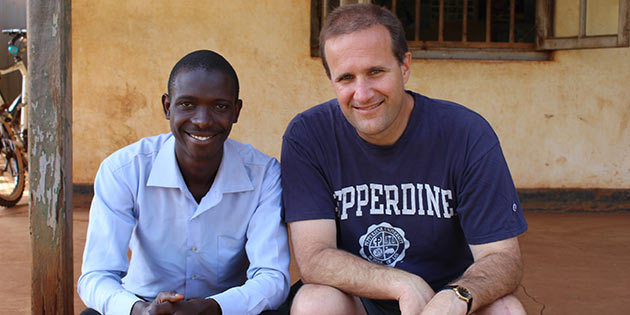 Pepperdine alumnus, School of Law professor, and Associate Dean Jim Gash (JD '93) will be featured in the documentary REMAND, airing nationally on KCET this October.
Produced by Revolution Pictures and narrated by acclaimed actor Angela Bassett, REMAND follows the life of Tumusiime Henry, a Ugandan teenager, who served two years in prison for murders he didn't commit. Gash served as Henry's attorney in a case that helped reform the Ugandan criminal justice infrastructure. The documentary follows Gash, the first American lawyer ever to plead a case in a Ugandan court, and the impact of his work in helping tens of thousands of Ugandan prisoners.
"We believe God collided our lives in ways that changed us both and changed a system as well," says Gash.
REMAND airs nationally Wednesday, October 18 at 7 PM PT/10 PM ET on KCET (Southern California) and Link TV (DirecTV 375 and Dish Network 9410). Read the BBC's 2016 article for more background on Gash and Henry's story.
Graziadio Dean Hosts Dialogue with President of Dallas Fed on the Economy and Monetary Policy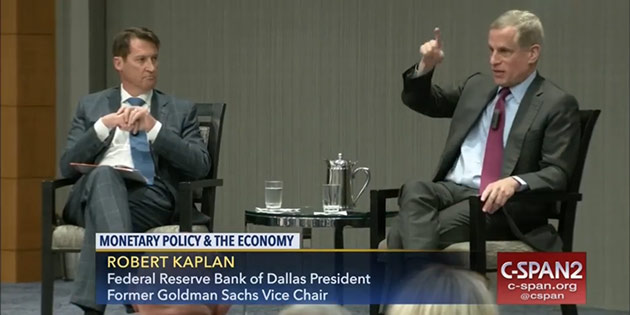 On September 5, 2017, C-SPAN broadcast a dialogue about Economic Conditions and the Role of Monetary Policy between Deryck van Rensburg, Dean of Pepperdine Graziadio School of Business and Management, and Robert Kaplan, the current President of the Federal Reserve Bank of Dallas and former Goldman Sachs Vice Chair.
Presented by the Dallas Business Club and sponsored by the Graziadio School, the discussion covered an array of topics, including the current state of global economy, monetary policy in the future of the global economy, and the intricacies of the US economy.
Advocating for policies that increase workforce participation to improve US productivity, Kaplan suggested as priorities "getting more women into the workforce" and "improving skills training," elaborating that "there are many more skilled job openings than the supply of workers." Additionally, Kaplan asserted that "immigration is an essential and distinctive competence of the United States and its one of the reasons we have been able to grow over many decades."
Watch Kaplan and van Rensburg's full discussion on C-SPAN here.
Waves Weekend 2017 set for October 13 to 15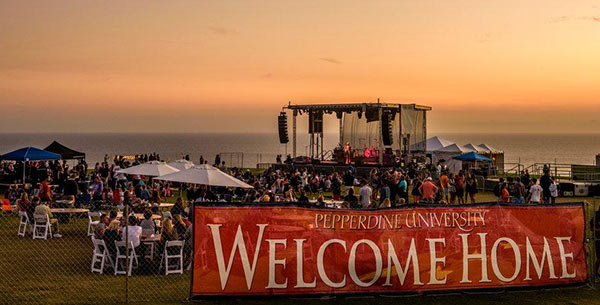 This October, Pepperdine will present the 8th annual Waves Weekend, celebrating 80 years of Waves by inviting alumni and their families to Malibu for homecoming festivities. Scheduled activities include Blue & Orange Madness, Waves sporting events, and lessons in surfing, kayaking, and stand-up paddleboarding. Alumni reunions will be hosted across Malibu for International Programs, Student Journalism, Pepperdine Sweethearts, Seaver classes of 1987, 1997, 2007, and 2012, and many more. The centerpiece of the weekend will be the Saturday evening concert in Alumni Park, featuring a headlining artist to be announced soon.
"We're so excited to welcome Pepperdine alumni and families back for this great tradition," says Matt Ebeling ('99), Executive Director of Alumni Relations for Seaver College and George Pepperdine College. "This year promises to be something special." Read more at the Waves Weekend website.
Renovated Payson Library brings New Technology and Design to Malibu Campus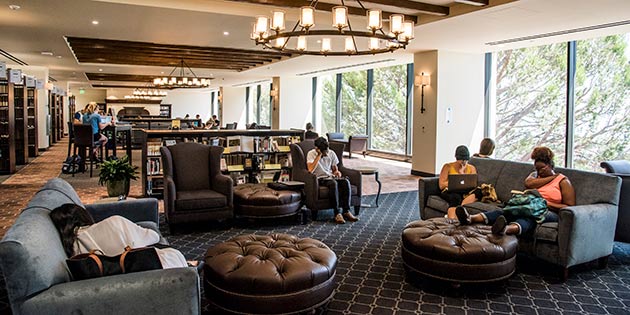 In August, Pepperdine celebrated the opening of the newly renovated Payson Library, designed to feature better technology, more resources, and increased communal learning spaces. Features include upgraded study spaces, an open floor plan with abundant natural light, and a brand new "maker space" with 3D printers and virtual reality technology. The library also houses a coffee shop with an outdoor patio, increased seating throughout the building, and a special collections area optimized for conservation, digitization, and research.
Pepperdine Alumni can access library resources, including special collections and online databases, by visiting campus in person and presenting an Alumni ID card.
The library renovations are part of the Campus Life Project, a multi-year initiative to upgrade campus facilities. Construction is currently underway on the School of Law auditorium and atrium, the 458-bed Seaside Residence Hall, and an enhanced outdoor student recreation area. Read more about the Campus Life Project here.
Weisman Museum to Celebrate 25th Anniversary with "California Dreaming" Exhibition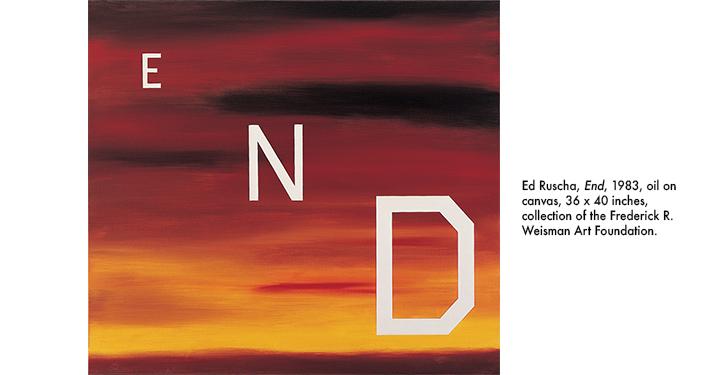 The Frederick R. Weisman Museum of Art at Pepperdine University will celebrate its 25th anniversary through the new exhibition, California Dreaming: Selections from the Frederick R. Weisman Art Foundation from August 29 through December 10. To mark the occasion, the museum will host a preview opening reception Sunday, August 27, from 4 to 6 PM, and a 25th anniversary party on Tuesday, September 26, from noon to 8 PM.
The exhibit will focus on California art from the 1960s to the present, with an emphasis of the historic period of the 60s through the 80s. California Dreaming was curated by Billie Milam Weisman and is supported by the Frederick R. Weisman Art Foundation and an anonymous donor.
The museum is open Tuesday through Sunday, from 11 AM to 5 PM, and admission is free. Read more at Pepperdine Newsroom.
Las Vegas Waves Bring Christmas in July to Sunrise Children's Hospital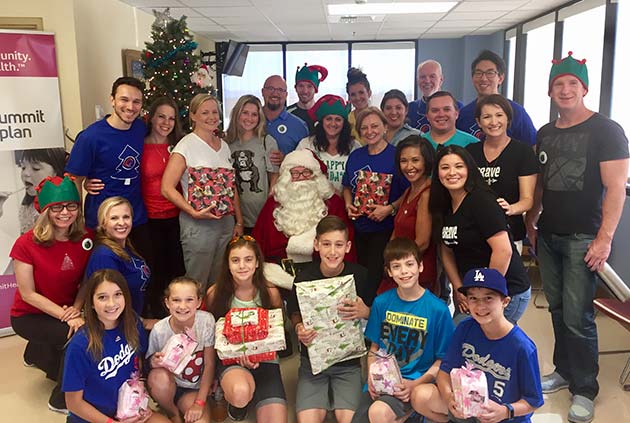 Members of Pepperdine's Las Vegas alumni chapter organized a "Christmas in July" event for critically and terminally ill in-patient children at Sunrise Children's Hospital. Led by Jason Rios ('05) and John Loomis (MBA '91), the group gathered hundreds of gifts and distributed them to the children residing in the Sunrise Children's Hospital in a festive celebration with full Christmas decorations and costumed volunteers. As a result of this event's success, it was covered by three local news stations.
"The idea is to really give the children a chance to really feel the Christmas spirit," said Loomis in an interview with Fox 5 News. "They get a chance to go in and sit with Santa and then they get a number of gifts they can take back to their families and open." Watch coverage from this event from Fox 5 News and KSNV's News3LV.
---
Two Alumni Travel the World as Foreign Service Officers, Representing Pepperdine's Mission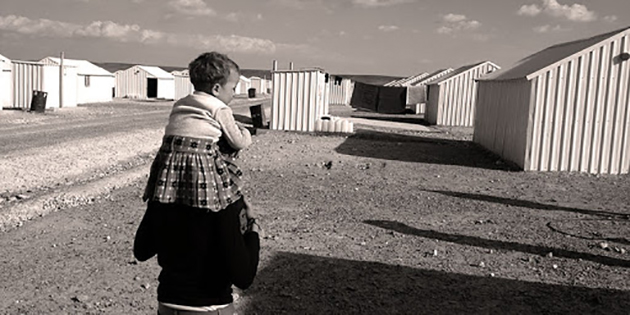 The latest issue of Pepperdine Magazine profiles Benjamin Kauffeld ('92) and Leah Pease (MPP '01), Pepperdine Alumni working as United States Foreign Services Officers. Kauffeld and Pease each have over 20 years of experience teaming with numerous government organizations to conserve the cultural interests of American and international societies. In Kauffeld's role as a US foreign service officer, he's seen many examples of devastation and recovery, which have "opened [his] eyes to issues of global poverty and inequality." As a result, he "became very passionate about wanting to make a difference for people."
Pease currently works as a public affairs officer at the US Embassy in Sarajevo, Bosnia and Herzegovina. Pease works to bring a unifying understanding of culture and customs, as well as to "help Americans who get in trouble in any way, whether it's medical or legal assistance." Read the full piece in Pepperdine Magazine to learn more about these accomplished alumni.
---
Pepperdine Senior Associate Director of Athletics Discusses her Role as Senior Woman Administrator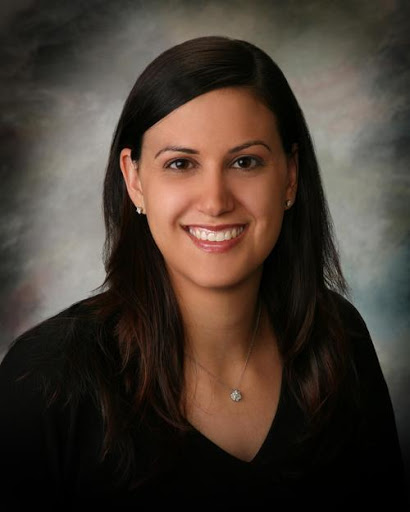 In 1989, the NCAA established a requirement for a Senior Woman Administrator (SWA) position in each member university's athletics department, with a primary role of serving women's interests in these institutions. In a recent expert roundtable, Karina Herold, Pepperdine's Senior Associate Director of Athletics and SWA, provided her expertise on the lasting significance of the SWA role at the university level. During the interview, Herold articulated her dedication to ensuring that "the interests of our female Student-Athletes, coaches, and administrators are at the core of our decision making philosophy." Herold is a leader in her field, setting an example for the community of SWAs aiming to embed attentiveness to women's contribution into the athletics culture. Visit AthleticDirectorU to hear more from Herold and other leading administrators.
---