Orange County Waves: Leading in the Digital Age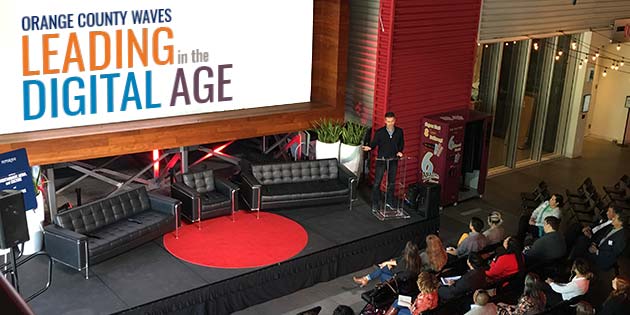 Thursday, November 9, 2017 • 7:00 to 9:00 PM
Pepperdine Irvine Campus
18111 Von Karman Ave, Irvine, CA 92612
The Orange County Waves invite you to the Pepperdine Irvine Campus for and panel discussion on the complexities of leadership in the digital age. The discussion will feature panelists, each speaking on behalf of specific fields. Representing the business world, higher education, and the non-profit sector, each panelist will offer in-depth insight on today's digital landscape.
Join Pepperdine alumni, friends, and students for thought-provoking conversation and light hors d'oeuvres at this one-of-a-kind event.
Due to the nature of this event, no refunds will be issued.