San Diego Waves of Appreciation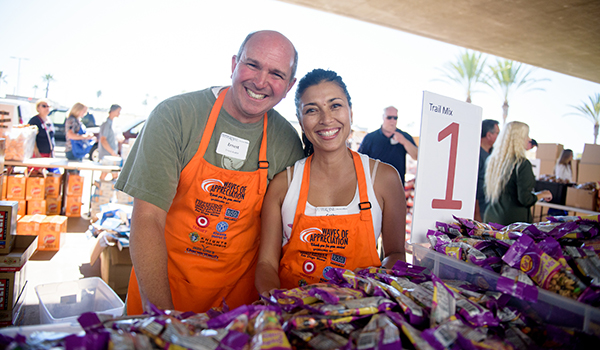 USO Neil Ash Airport Center, San Diego, CA
Bag Assembly
Saturday, November 11, 2017 • 11 AM to 2 PM
If you would like to register or join our waiting list to help assemble bags, follow this link.
Bag Distribution
Join fellow Waves in an act of service for members of the military. Lend a hand with alumni, family, and friends, helping to distribute 4,000 bags with snacks for members of the military traveling over the holidays. Bring joy to those who serve our country this holiday season! Event details will be emailed to you after registering.
Distribution will take place during the following dates and times. The number of volunteers for each time slot is limited, so reserve your desired timeslot soon. Begin the registration process to see available slots.
Friday, December 15 to Sunday, December 17
6 AM to 10 AM
10 AM to 2 PM
2 PM to 6 PM
Thursday, December 21 to Saturday, December 23
6 AM to 10 AM
10 AM to 2 PM
2 PM to 6 PM