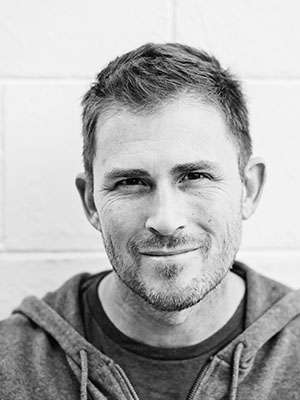 Alan Beard
Thousand Oaks, California
Title: Chief Brand Officer
Company: Otter Media
AT A GLANCE:
Seaver College Class of 1994
BA, Music
School of Public Policy Class of 1999
MPP, Public Policy
How has your Pepperdine experience impacted your personal and professional success?
Pepperdine has brought great people into my life -- at home, at work, at church, and beyond. There's nothing I learned in the classroom that has changed me but every single day my life is made better by my fellow alumni -- especially my wife, Sharon. Everything I've accomplished has been in partnership with her. Meeting her was the best moment of my Pepperdine experience.
Describe a project or accomplishment that you consider to be the most significant in your career:
Founded McBeard along with fellow alum Alec McNayr and hired dozens of amazing Pepperdine alumni.
Are you where you thought you would be in life when you were in college?
Yes.
What profession other than your own would you have liked to attempt?
Banjo.
What three things could you not live without?
Sharon, Emerson, Parker.