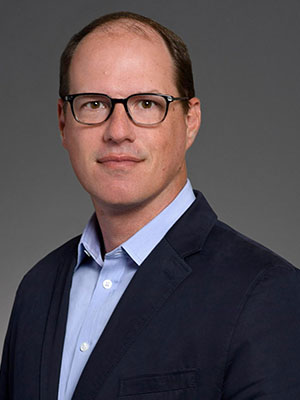 Andy Kubitz
Manhattan Beach, California
Title: Executive Vice President, Programming Strategy
Company: ABC Television
AT A GLANCE:
Graziadio School of Business and Management Class of 2011
MBA, Business Management
PKE 125
How has your Pepperdine experience impacted your personal and professional success?
Pepperdine has equipped me with the skills necessary to understand the business of the entertainment industry and the confidence to share that knowledge with my peers. It has also given me many close friends that help me to this day.
Describe a project or accomplishment that you consider to be the most significant in your career:
In my 21-year television career, my proudest moment is a combination of many great moments. Being a small part of the birth of reality television with a little show called Survivor, helping to find a home for TV's reinvention of the crime procedural with the CSI franchise, and making TV on Thursday night cool again with ABC's #TGIT lineup. These moments in the TV industry and American pop culture make me love my job and drive me to find the next zeitgeist program for the television viewer.
Who or what inspires you? Tell us why.
I'm inspired by my father. A man who worked in a factory his entire life and never complained. A man who believed a hard day's work builds character. A man who always provided for his wife and three great children. A man I'm proud to emulate and try to live up to.
Are you where you thought you would be in life when you were in college?
I don't think I could have ever imagined I would be here. Life is a series of three year plans and although you strive to grow in knowledge and career status it always seems so far away in any of those plans. I look back and see a long road I have travelled but then I look forward and am excited about the long road ahead.
In five words or fewer, what career or life advice would you give a new college graduate?
Just keep swimming!
What profession other than your own would you have liked to attempt?
I would liked to have become a computer engineer and designed video games. I have always loved computers and technology so it's something that would have fit well with my interests other than television.
What three things could you not live without?
Family, phone, friends.
How do you unplug?
I spend time fishing in the summer and deer hunting in the winter. Being outdoors is one of my great pleasures in life.
Is there a particular quote, mantra, or philosophy that motivates you?
"The difference between a successful person and others is not a lack of strength, not a lack of knowledge, but rather a lack of will." - Vince Lombardi
What would your autobiography or memoir be called?
This is a marathon not a sprint: Your persistence will be rewarded.
What's one idea you think could change the world?
Virtual Reality Public Education.
What's next for you professionally?
CEO of something.