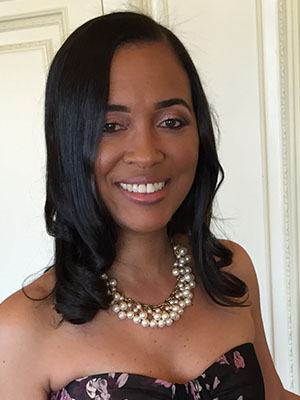 Dechele M. Byrd
Gardena, California
Title: Principal
Company: George Washington Preparatory High School
AT A GLANCE:
Graduate School of Education and Psychology Class of 2001
MS, Administration
How has your Pepperdine experience impacted your personal and professional success?
My time at Pepperdine University propelled me into a position to take risks aligned to a spiritual purpose. In my professional life I have applied the skills and theories learned in my classes by creating systems of success. I utilized the program as a platform to self-publish a student guide to completing high school and beyond. I have also maintained relationships with my cohort and professors to grown our professional careers and build a network of leaders.
Describe a project or accomplishment that you consider to be the most significant in your career:
One of the most significant outcomes of my career is the growth of accepted students into UCLA in 2016 with 24 percent of my students being accepted to the university. This is considered a milestone accomplishment due to the efforts made to improve the access to a rigorous program leading to seven of eight students entering as Freshmen and are currently completing their second year at the university. Having any child accepted to colleges and careers of their choice each year upon graduation is the ultimate goal.
Who or what inspires you? Tell us why.
My amazing relationship with God inspires me daily because of His love for us all. Through His love, I am able to be the best mother, daughter, sister, aunt, cousin, friend, principal, mentor, colleague, learner, and person I can be. God's example through Jesus Christ humbles me to know I am not perfect, but through Him all things are possible.
Are you where you thought you would be in life when you were in college?
I could have never imagined I would be serving as the principal of my Alma Mater. I left Pepperdine with the intention of earning a Master's and moving into administration, however, being assigned to my high school was never a part of my immediate goal. I, again, am humbled and honored to provide the same opportunities and more than I received as a student at the same school.
In five words or fewer, what career or life advice would you give a new college graduate?
Life is a marathon!
What profession other than your own would you have liked to attempt?
I'd like to attempt becoming a consultant and owning my own consultancy firm that supports students and their academic needs. I also am interested in developing policies that support making a change for students in poverty.
What three things could you not live without?
Faith, food, and family.
How do you unplug?
My routine to unplug starts with coming home, changing out of my clothing (also known as my super suit), enjoying a good television show or movie, eating a good meal, cooking, spending time with family, and most of all watching my daughter cheer at the sporting events. I find myself in my sanctuary on Sundays when I can worship with my church family and have an amazing conversation with special people.
Is there a particular quote, mantra, or philosophy that motivates you?
My favorite quote is, "Excuses are tools for building monuments of nothing!" This quote is my mantra that was repeated throughout my childhood shared by my dad in our home. The view point led to limited options for making excuses for not moving forward on actions that were necessary for success. I learned to live through this quote by making sure things I plan to accomplish happen.
What would your autobiography or memoir be called?
The Purpose Filled Life of Dechele Byrd.
What's one idea you think could change the world?
Love thy neighbor as yourself.
What's next for you professionally?
Upon the completion of my doctorate degree, I will begin to seek opportunities that continue to support the transformation of community through empowerment. I desire to become a consultant to school districts with at-risk youth or youth who reside in crime infested communities. The mission is to equip schools with establishing a positive and more results-based culture that holds all accountable to the mission and goals of having 100 percent of our youth graduating, financially literate with options and access to higher learning, and careers of their choice.