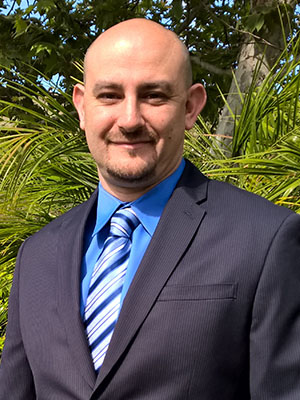 George Goubran
Ladera Ranch, California
Title: Co-Founder/Chief Technology Officer
Company: Built On Vision
AT A GLANCE:
Graziadio School of Business and Management Class of 2016
MBA, Business Management
PKE 135
How has your Pepperdine experience impacted your personal and professional success?
The PKE Program gave me a greater understanding of my strengths and weaknesses. It allowed me to look at the whole person. Being able to be in a class with highly successful yet extremely different personalities and strengths, gifted me the ability to realize one way of doing something didn't mean it was the only way. Working side by side with my diverse class allowed me to see different viewpoints, some I adopted and some I left in the room, but regardless, it was a new viewpoint. The open conversation, although sometimes heated, gave way for new ideas and new friendships. It really is great to know that on any given day, I have a little family of business savvy people I can call for counsel who I know will give me the best advice possible.
Describe a project or accomplishment that you consider to be the most significant in your career:
Finishing my MBA ranks pretty high on the list of significant accomplishments. Owning my own companies, being an involved father of five, trying to be there for my wife, friends, and family while maintaining the workload was a challenge, to say the least. But I was lucky to have a great class by my side to navigate the challenges and when graduation day came, all those challenges simply faded into a proud moment seeing us all walk that Pepperdine stage together. Saying one project or one moment was the most significant in my career, would be like trying to say one of my kids over another is my favorite. Each project brings out a new challenge, a new way to approach a situation, a new way to communicate, and new way to create a winning plan.
Who or what inspires you? Tell us why.
John Paul DeJoria, the Co-Founder and CEO of John Paul Mitchell Systems, is absolutely one of the people that inspire me both in the business sense and the humanitarian sense. His ability to create sustainable businesses and then take that sustainability and utilize that success to empower others to achieve their highest and best purpose. He inspires me to try do the same for others and use my talents to help others reach their goals. Like the man says, "Success unshared is failure."
Are you where you thought you would be in life when you were in college?
No. I'm not sure the college kid in me knew where he wanted to be. He was pre-med and let me tell you, I am NOT a doctor. But I do feel that college kid would be happy to see where I am but most importantly, where I am heading.
In five words or fewer, what career or life advice would you give a new college graduate?
Look Outside The Box.
What profession other than your own would you have liked to attempt?
My passions lie in sports and entertainment. I have been playing soccer since I was a young boy and am still lucky enough to play weekly. There's nothing like being on the pitch and making great plays. I also would still love to put my creative side to work in the entertainment industry. There are so many topics to be explored and worlds to see through cinema. Helping people escape into a story and forget the daily grind for a few hours would be amazing.
What three things could you not live without?
My family, soccer, movies.
How do you unplug?
Playing with my kids, playing, and watching soccer, watching movies. Those are the things that really get me out of my head.
Is there a particular quote, mantra, or philosophy that motivates you?
One that I always say to the soccer teams I coach, "You'll win plays with your muscles, you'll win games with your mind, but if you play with your heart, you'll win championships." - George Goubran
What would your autobiography or memoir be called?
He Raised a Village.
What's one idea you think could change the world?
Helping others achieve their goals, even in the smallest way, can be a snowball effect. If we all helped someone a little each day, what could we achieve? The possibilities are limitless.
What's next for you professionally?
As I continue to grow my own businesses, I am most looking forward to begin work on my legacy project. There is no better legacy to leave behind than sustainable businesses who dedicate their profits towards philanthropic endeavors which create opportunities for those who want to work hard to achieve their maximum potential. This continual cultivation of untapped talent will strengthen the organization to perpetually provide the same opportunity to others for multiple generations to come.