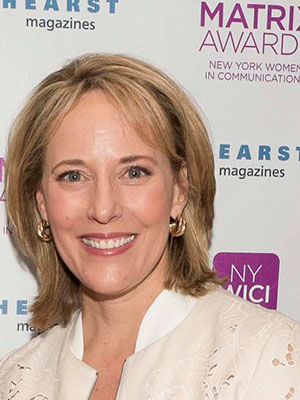 Jacki Kelley
New Canaan, Connecticut
Title: Chief Operating Officer
Company: Bloomberg Media
AT A GLANCE:
Seaver College Class of 1988
BA, Communication
How has your Pepperdine experience impacted your personal and professional success?
Pepperdine gave me a foundation in ways I could never have imagined. I gained confidence in my ability to lead and humility to know I can't accomplish anything alone. Pepperdine gave me both roots and wings.
Describe a project or accomplishment that you consider to be the most significant in your career:
I left USA TODAY (after 18 years) to jump into the deep end of digital. It required me to uproot my family, leave a team I loved, forfeit equity in a brand I helped build, and become a beginner again. It ended up changing the trajectory of my career but it was awkward and unknown. I am glad I felt the fear and did it anyway.
Who or what inspires you? Tell us why.
I am inspired by people that demonstrate resilience. I have often found that the best lessons come through adversity. Anyone that demonstrates the faith to be still in those times and rises up despite the ache is always an inspiration to me.
Are you where you thought you would be in life when you were in college?
My life has exceeded my expectations!
In five words or fewer, what career or life advice would you give a new college graduate?
Say yes. Never stop learning.
What profession other than your own would you have liked to attempt?
If I were not doing this I would love to be a social worker and help support children in this country and around the world. I still have time to do that!
What three things could you not live without?
Faith. Family. Friends. And, Caffeine!
How do you unplug?
If I am really honest, a great tv drama or reality tv! After a long day, hanging out with my teenage daughter watching DWTS is a great way to unplug!
Is there a particular quote, mantra, or philosophy that motivates you?
My mother-in-law says it best: If you worry don't pray. If you pray don't worry.
What would your autobiography or memoir be called?
Walking on Sunshine (if Katrina and the Waves would let me use it!)
What's one idea you think could change the world?
Improving the foster system in this country. The stats are staggering: More than 70 percent of those incarcerated and 50 percent of the homeless were at one point in the foster system. If we support these children now, we can alter the course of their lives and many others.
What's next for you professionally?
My ambition is to take my network and experience and focus it on making an impact on big issues in our world. I have always believed individuals and brands can often do more to change the world than federal government. I want to do my part.