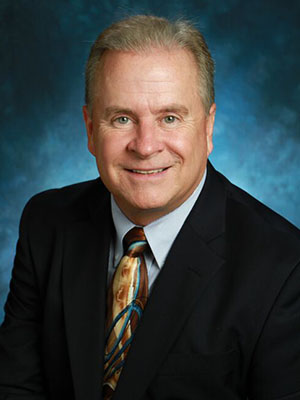 James J. Balla
Los Angeles, California
Title: President/CEO
Company: Pacific Clinics
AT A GLANCE:
Graziadio School of Business and Management Class of 1984
BS, Management
Graziadio School of Business and Management Class of 1994
MBA, Business
How has your Pepperdine experience impacted your personal and professional success?
My Pepperdine experience included course work in foundational business topics, including accounting, finance, marketing, statistics, organizational theory, and development. Of these disciples, that which has most impacted me in my career has been organizational development combined with strategic direction.
Describe a project or accomplishment that you consider to be the most significant in your career:
Over the past 10 years of executive leadership, acting first in my role as EVP and COO and then President and CEO, I have had the opportunity to both share and lead in the development of Pacific Clinics - a leading behavioral healthcare nonprofit organization, providing life changing services to approximately 25,000 clients annually. This has been accomplished through implementing critical business strategies, including merging two organizations, adapting to a healthcare delivery system in transformation, ensuring access to quality care for underserved populations, assembling, and motivating a talented leadership team, promoting the use of business analytics for informed decision-making, and creating PC 2020, a strategic plan to guide Pacific Clinics into the future.
Who or what inspires you? Tell us why.
I am always inspired by those with great minds, whose writings and work push me to think and behave differently. Three individuals who immediately come to mind are Stephen Covey (The Seven Habits of Highly Effective People), Jim Collins (Good to Great), and Patrick Lencioni (The Advantage). Their collective works have helped me grow as both a leader and individual.
Are you where you thought you would be in life when you were in college?
Simply stated: Yes. I'm leading individuals and organizations through change.
In five words or fewer, what career or life advice would you give a new college graduate?
Follow your heart; with intelligence.
What profession other than your own would you have liked to attempt?
My service in the U. S. Marine Corps was profoundly meaningful to me. I would have enjoyed a continuing role in the military as a career. The character and spirit of my fellow Marines was uplifting to me and the purpose of defending our country and its principles is awe-inspiring. Additionally, the role of leadership within the military fit my passion for success through discipline.
What three things could you not live without?
Service to others. Integrity. My Christian faith. Additionally, I receive strength from witnessing and supporting my daughter, Jordan. Born with a physical disability, she has – throughout her 20 years of life – maintained incredibly high standards of performance and an ever-positive attitude. She is my foundation and inspiration, each day.
How do you unplug?
I breathe deepest when I am outside. Whether it be hiking in the mountains or enjoying the beautiful California coastline, outdoor activities are my key to unplugging. Another passion of mine is music. Immersing myself in the lyrics and melodies can be soothing.
Is there a particular quote, mantra, or philosophy that motivates you?
A quote that I use frequently in my work is one by Vince Lombardi: "The achievements of an organization are the results of the combined effort of each individual." It is simple, but has become my philosophy on leadership. An organization cannot be successful without individuals who dedicate themselves to the work. It is up to each of us to show this dedication each and every day; to inspire and be inspired.
What would your autobiography or memoir be called?
"Making a Difference Takes Responsibility."
What's one idea you think could change the world?
We are all the same, in a relative way. Respect others with unbiased thoughtfulness and understanding.
What's next for you professionally?
I've spent the last 30+ years in leadership positions. Looking to the future, professionally, I will leverage my past experience to pursue opportunities wherever my heart and intelligence takes me.