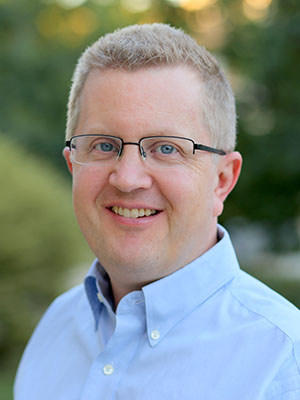 Jason H. Pates
Wake Forest, North Carolina
Title: Senior Consultant
Company: Cisco Systems, Inc.
AT A GLANCE:
Seaver College Class of 1995
BA, Economics
School of Public Policy Class of 1999
MPP, Public Policy
How has your Pepperdine experience impacted your personal and professional success?
There are so many ways. Both of my Pepperdine degrees are based in the liberal arts, which has helped me broaden my potential and adapt to new career paths while providing the basis for pursuing truth and success in each of them. But even more impactful has been the personal relationships I established at Pepperdine -- the people that believed in me over the years. At Seaver College, Dr. Michael Gose invited me to go to London for my sophomore year, saying it would change my life -- and it did. Dr. Robert Sexton believed I could enhance my professional trajectory by enrolling in Pepperdine's new School of Public Policy (SPP), and he was right. Dr. Jim Wilburn, SPP Dean, taught how an MPP degree would serve me well in both public and private sector opportunities, which has proven correct. And Bob Clark, who trusted I could best represent alumni needs on the Alumni Leadership Council and serve my alma mater. There are many others, especially alumni, who have supported me, too, and helped with tough decisions and enabled new paths. Particularly my wife, Olena, who I met my first day at SPP and who has stuck it out with me ever since. It is personal relationships like these that have made all the difference.
Describe a project or accomplishment that you consider to be the most significant in your career:
I've found helping large organizations use technology to collaborate effectively to be meaningful, important work. But I'd highlight professional experiences supporting public sector concerns as the most significant, such as examining ways for the U.S. Treasury Department to leverage free market signals to better measure bank risk-taking. Another key project was consulting with the U.S. Marine Corps in Quantico, Virginia to help develop and deploy humanitarian assistance training during Operation Iraqi Freedom. These were exciting opportunities to utilize my Pepperdine public policy and economics training to better the common good.
Who or what inspires you? Tell us why.
So many people – George Pepperdine, C.S. Lewis, J.K. Rowling, and my parents to name a few. But I am often inspired just watching and listening to everyday people, each striving to make something of this life, to help others, to build relationships. All struggling with the same weaknesses, imperfections, and doubts. Watching God's plan at work in the lives of others is both inspirational and motivational, as I try to be worth the opportunity I've been given in this great country and on this big blue marble.
Are you where you thought you would be in life when you were in college?
Professionally, back then I thought I would become some kind of Hollywood hotshot -- so not in that sense. But, personally, I prayed for the opportunity to be a worthy husband with a loving family and have some financial security, so I can't complain one bit.
In five words or fewer, what career or life advice would you give a new college graduate?
Bet on yourself.
What profession other than your own would you have liked to attempt?
Professional screenwriter or director – small or big screen. Telling stories exploring the human condition would make for a fascinating career.
What three things could you not live without?
God, wife, family, arithmetic.
How do you unplug?
A few different ways. I enjoy screenwriting, and find exploring relationships and divining new takes on old stories fun. I also enjoy getting away from the screens and coaching my kids' sports teams and watching them experience new things.
Is there a particular quote, mantra, or philosophy that motivates you?
"It is never too late to be what you might have been." – George Eliot (who was actually Mary Anne Evans)
What would your autobiography or memoir be called?
Not All Those Who Wander are Lost.
What's one idea you think could change the world?
Love your neighbor as yourself.
What's next for you professionally?
God only knows! Thanks to Pepperdine, I'm ready for anything.