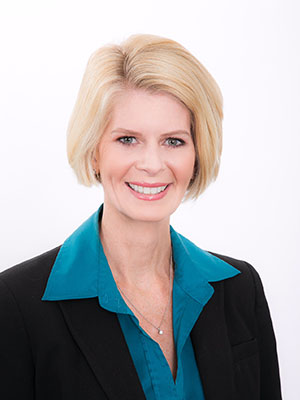 Kimberly (Herman) Hassett
Los Angeles, California
Title: Deputy District Attorney
Company: Los Angeles County District Attorney's Office
AT A GLANCE:
School of Law Class of 1994
JD, Law
How has your Pepperdine experience impacted your personal and professional success?
Pepperdine School of Law gave me a strong foundation for a career in public service. Faculty members and administrators were supportive and cared about their students' learning experience. As a member of Law Review, I balanced academics with other responsibilities, which was a good way to learn time management. Pepperdine School of Law not only provided me with an excellent education, it instilled in me the ideals that I think are important: to serve my community and treat others as I would want to be treated.
Describe a project or accomplishment that you consider to be the most significant in your career:
I am currently the Alternative Sentencing Court Coordinator for the Los Angeles County District Attorney's Office. The Alternative Sentencing Court programs are designed to reduce recidivism, by assisting defendants with their underlying problems which can contribute to criminal conduct. The programs allow qualified defendants with substance abuse disorders and/or mental health issues to receive treatment rather than being sentenced to jail or prison. I am most proud of all the people who were permitted into these programs and whose lives were changed and paths were altered because they were given a chance to participate in treatment rather than incarceration.
Who or what inspires you? Tell us why.
When Los Angeles County District Attorney Jackie Lacey took office in 2013, one of her office goals was to save taxpayer money by expanding the use of alternative sentencing for nonviolent offenders. Ms. Lacey has continued to be a strong supporter of the Alternative Sentencing Courts. She is an innovative and forward thinking prosecutor. She is a source of inspiration for me.
Are you where you thought you would be in life when you were in college?
Being a deputy district attorney has always been one of my goals. While in college I began volunteering in the Los Angeles District Attorney's Office as a student worker. I also worked as a law clerk during summers while in law school. After graduating from Pepperdine School of Law in 1994, I became a deputy district attorney for Los Angeles County. In 2013, I was designated as the Alternative Sentencing Court Coordinator for my office.
In five words or fewer, what career or life advice would you give a new college graduate?
Be true to yourself!
What profession other than your own would you have liked to attempt?
I enjoy helping others. I think I would have made a good teacher.
What three things could you not live without?
Family, friends, and laughter.
How do you unplug?
Our lives are hectic and busy with work, school, and activities. It is hard to find time for us to get away, but we have managed to go on some great family vacations. I have wonderful memories of our times together. Walks with girlfriends are another way that I unplug.
Is there a particular quote, mantra, or philosophy that motivates you?
In our court we are changing lives one soul at a time.
What would your autobiography or memoir be called?
"Friends and Chocolate."
What's one idea you think could change the world?
You can't be too kind.
What's next for you professionally?
I am looking forward to continuing as a Deputy District Attorney for Los Angeles County. My job is both challenging and rewarding. I feel fortunate that I am part of such a great office.