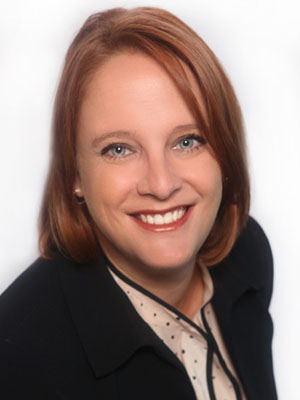 Marisa Castagnet Ala
Highlands Ranch, Colorado
Title: Owner
Company: The Ala Firm
AT A GLANCE:
Seaver College Class of 1995
BA, Political Science
School of Law Class of 1998
JD, Law
How has your Pepperdine experience impacted your personal and professional success?
Pepperdine was a significant influence on me from the very first week in September 1991 through the conclusion of my seven-year college and law school career in 1998. Pepperdine's strong emphasis on volunteer work, community, leadership and giving to others inspired both my personal life as a Christian and through my adoption of my daughter from foster care, to a desire to display the utmost professionalism throughout my career. I also learned good work ethics as I worked nearly full-time throughout my time at Pepperdine.
Describe a project or accomplishment that you consider to be the most significant in your career:
In early 2017, I had the incredible opportunity to orally argue a significant case before the Colorado Supreme Court called Vallagio at Inverness v. Metropolitan Homes. The Court found in favor of my client, and upheld the declarant's right to preserve a consent clause to amend an arbitration provision within the CC&Rs, and the right to arbitrate consumer protection act claims related to construction defects. This June 2017 decision was a significant victory for builders and developers in the state of Colorado, which may stimulate the growth of new residential multi-family home construction. Builders and developers have sought to address these issues statutorily for years, with only limited success.
Who or what inspires you? Tell us why.
The person who inspires me most on a daily basis is my daughter Ariel. Having just turned 12, she has had to battle more "life" than anyone I know. She entered the foster care system at only two months old, having been born to a teenage mom who was using drugs and drinking alcohol on a regular basis. After being placed with her maternal grandparents who significantly neglected and physically abused her, she again entered foster care. She went through at least six more families and two to three failed adoptions before coming home to us. I don't even know the full extent of the emotional and physical trauma she endured for those seven and a half years. But she is a fighter. Every day she fights her history. She gets up and tries again, tries to be good, tries to do the right thing. She still loves, still cares, still has empathy for others. She motivates me to be a better person, to better love and care for her and the rest of my family. To be more kind, more patient, more sympathetic to others. I even started my own firm so that I could decrease the stress involved in a litigation career, and be closer to home and have more time to give. My prayer is that she will eventually be able to inspire others by telling her story, the way that she has always inspired us.
Are you where you thought you would be in life when you were in college?
In many ways, yes. Throughout my time at Pepperdine, I knew I wanted to become an attorney and have both a successful career and a family. However, as a political science major, I originally thought that I would be a District Attorney followed by a career in politics. If you had told me back in college that I would be a construction law litigator, I would not have believed it! I also never "planned" on adopting. It had not really been a part of my experience before I met my husband. His desire to adopt became an early part of our marriage, and so when God called, we answered. It has been a difficult but rewarding road, and has re-framed my life in many ways.
In five words or fewer, what career or life advice would you give a new college graduate?
Follow your instincts, not fear.
What profession other than your own would you have liked to attempt?
I've known since the age of 14 that I would be a lawyer. So I did not give much thought to any other career until recently. One of my dreams, though, is to eventually start my own local ice cream and coffee shop. Having worked at the famous Malibu Yogurt for many years, I would love to own my own shop one day. I love that when someone gets ice cream or coffee, it typically makes their day better.
What three things could you not live without?
My family, traveling, and my voice.
How do you unplug?
I enjoy getting together with friends and colleagues outside of the office, going on weekly date nights with my husband for dinner and a movie, going to the spa for some much needed rest and relaxation, and traveling as often as possible! Colorado provides the best playground, with opportunities for beautiful hikes, mountain biking, skiing, camping, and all kinds of outdoor adventure to experience. I also enjoy singing on the worship team at my church, which provides me an opportunity to focus on simply worshipping Christ and being in His presence. Of course I'm also a big TV buff, so most evenings you will find my husband and I catching up on our favorite shows!
Is there a particular quote, mantra, or philosophy that motivates you?
The famous Golden Rule - treat others as you wish to be treated. This remarkably works well in the legal field, because I always think about professional courtesy and fairness when making decisions. In both my family relationships and friendships, I strive to better implement this philosophy and consider the needs and feelings of others before and above myself.
What would your autobiography or memoir be called?
We're Ala Mess!
What's one idea you think could change the world?
The pastor at my church recently did a sermon focused on generosity, and following an article by RELEVANT magazine, he asked. "What would happen if Christians tithed?" The statistics from the RELEVANT study showed that if all Christians tithed (10%), there would be an additional $165 billion dollars. We could completely eliminate world hunger, starvation, and death by preventable diseases in five years. Provide clean water for everyone, alleviate unsanitary living conditions, end illiteracy, and fund missions work all over the world. And the statistics go on and on.
What's next for you professionally?
Having just started my own firm, I plan to grow the firm over the next five years and continue to provide my clients with the high level of service I have come to be known for. While continuing to maintain my construction litigation practice, I also plan to grow my estate planning practice. After living through my own family's struggles with the passing of my grandparents in 2012 and 2015, I have developed a passion to help people avoid the pitfalls of the probate process and protect the wealth they have worked so hard to build, as well as to ensure the care of the elderly or other special needs members of the family when the primary caregiver falls ill or passes. In 10 years, I would like to be able to spend more time volunteering (through church, helping foster kids and related programs, and other similar ministries) than actively working.