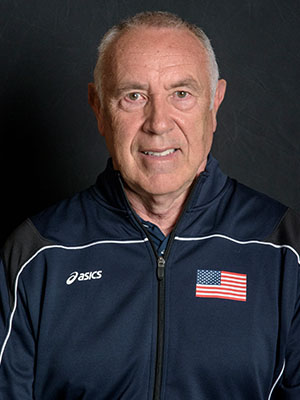 Marv Dunphy
Malibu, California
Title: Retired Men's Volleyball Coach/Teacher
Company: Pepperdine University
AT A GLANCE:
Seaver College Class of 1974
BS, Physical Education & Kinesiology
How has your Pepperdine experience impacted your personal and professional success?
Thanks to the Athletic and University leadership, I have spent my adult life teaching and coaching at Pepperdine. I will be forever grateful.
Describe a project or accomplishment that you consider to be the most significant in your career:
Helping the Men's Volleyball program develop good players and good people.
Who or what inspires you? Tell us why.
The great young people that have allowed me to coach them over the years and people that I observe doing good work.
Are you where you thought you would be in life when you were in college?
In general yes, but did not know that I would be with such great people.
In five words or fewer, what career or life advice would you give a new college graduate?
Work with great people.
What profession other than your own would you have liked to attempt?
Medical Doctor.
What three things could you not live without?
Family, good health, and great friends and, of course, great players!
How do you unplug?
It's not easy! What helps most is working on our land.
Is there a particular quote, mantra, or philosophy that motivates you?
"If it's important, do it every day."
"Individuals never lose the desire to be treated as individuals."
"You get what you tolerate."
What would your autobiography or memoir be called?
I did my best.
What's one idea you think could change the world?
Take care of your own front porch.
What's next for you professionally?
Doing what I can to help Andy Benton!