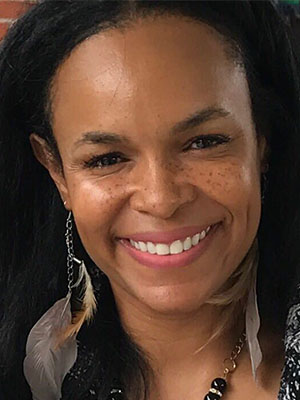 Dr. Monica Mallet
Los Angeles, California
Title: Education Specialist/Professor
Company: Redondo Beach Unified School District
AT A GLANCE:
Graduate School of Education and Psychology Class of 2017
EdD, Organizational Leadership
How has your Pepperdine experience impacted your personal and professional success?
Pepperdine has impacted my personal and professional success in many ways. Personally, I am mentally stronger than I have ever been in my life. Achieving the level of academic success that I have achieved makes me realize that I can do whatever I put my mind to. I now know that success begins with having the proper mindset. Professionally, I have had the opportunity to travel around the world as a National Staff Developer for AVID. I've trained superintendents, district and site administrators, teachers, and students. I am also an adjunct professor. Pepperdine has opened a lot of doors for me.
Describe a project or accomplishment that you consider to be the most significant in your career:
The project that is the most significant in my career thus far is the annual Super Star Mothers Awards show, which honors mothers who make a significant impact in the world. The awards show originated during my doctoral studies at Pepperdine University when I was challenged to create a community service project. I've since partnered with a childhood friend, Maisha Oliver to bring this vision to fruition. Our first Awards will be at the Pepperdine Smothers Theater on May 6th, 2018. We are honoring Super Star Mothers in the world of health, education, philanthropy, and business, to name a few.
Who or what inspires you? Tell us why.
There are many people who I have come in contact with who inspire me. I am inspired by people who live a life of passion and purpose, and who make positive contributions to the world. I am motivated by individuals who are entrepreneurs or philanthropists, and who exhibit creativity and innovation in their practice. I am inspired by people who champion individuals with disabilities. Lastly, I am inspired by happy individuals who are physically and spiritually fit, emotionally stable, and financially responsible.
Are you where you thought you would be in life when you were in college?
No, I am not where I thought I would be in life when I was in college, I have surpassed it. I have a BS in Business Management. I worked in the record industry for years. I am a film producer and I have done some acting. I was on track to work in entertainment for the rest of my life. When my brother who majored in elementary education was shot and killed before doing his student teaching, I knew that I had to do something to make a change in the lives of the type of young people who were the perpetrators. I now aim to make a difference, one person at a time. I hope that my brother is looking down on me and smiling.
In five words or fewer, what career or life advice would you give a new college graduate?
Watch your "I AM."
What profession other than your own would you have liked to attempt?
Professionally, I have attempted to do everything that I've dreamed of. I own a business, I've produced and acted in movies, written and created an animation show, I am a professor of teachers as well as business students, I am a national staff developer, I work with special needs students, and I mentor and coach educators. I am young and I will continue to do more of what I am currently doing.
What three things could you not live without?
I cannot live without love, wisdom, and my family.
How do you unplug?
I like to unplug by connecting with nature (beach or camping) and by being around family and friends. I love going to watch comedy shows. Many people do not realize that I am very silly and like to laugh; in my opinion, laughter is one of the best ways to manage a stressful lifestyle. I recently started doing Crossfit. Exercise and cooking healthy meals is also a way for me to unplug.
Is there a particular quote, mantra, or philosophy that motivates you?
I love the following quote because my father gave it to me years ago. It's something that I live by, as it's a constant reminder to keep my mind focused on what I want in my life, "Watch your thoughts; for they become words. Watch your words; for they become your actions. Watch your actions; for they become habits. Watch your habits; for they become character. Watch your character for it will become your destiny."
What would your autobiography or memoir be called?
Trust and Grow Rich.
What's one idea you think could change the world?
Forgiveness.
What's next for you professionally?
Professionally I am focusing on two additional areas. My first book on "trust" should be out in 2018. Also, I'd love to expand on my ability to motivate and inspire others by giving motivational talks to larger audiences.