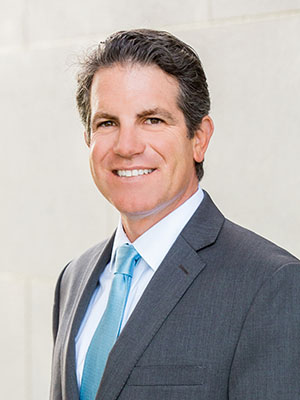 Morgan Christen
Mission Viejo, California
Title: CEO/CIO
Company: Spinnaker Investment Group, LLC
AT A GLANCE:
Graziadio School of Business and Management Class of 2006
MBA, Business Management
How has your Pepperdine experience impacted your personal and professional success?
The education from my professors and interaction with my classmates has helped tremendously with managing a firm and personnel. I learned to take a much more global approach to planning and problem solving.
Describe a project or accomplishment that you consider to be the most significant in your career:
Launching Spinnaker Investment Group in May of 2016. We started with no assets under management and now have over $200 million.
Who or what inspires you? Tell us why.
My wife and kids inspire me. It is always a pleasure to see life and decision-making through the eyes of a child.
Are you where you thought you would be in life when you were in college?
Yes. I don't think I could have said yes two years ago. Launching a firm with my vision and direction has allowed me to answer that to the affirmative today.
In five words or fewer, what career or life advice would you give a new college graduate?
Learn to pivot.
What profession other than your own would you have liked to attempt?
Professor.
What three things could you not live without?
Family, friends, mountain bike, iPhone, laptop.
How do you unplug?
Mountain Biking.
Is there a particular quote, mantra, or philosophy that motivates you?
"If you tell the truth, you don't have to remember anything." - Mark Twain
What would your autobiography or memoir be called?
I did it my way.
What's one idea you think could change the world?
A simple, cheap, and efficient way to filter water
What's next for you professionally?
Continuing to grow my assets under management and continuing to expand my client services.