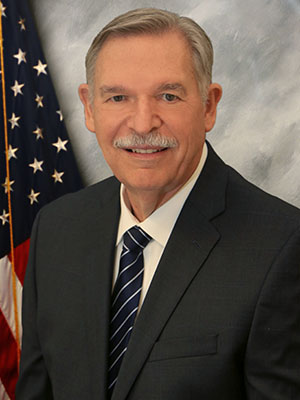 Dr. Ray Chips
Irvine, California
Title: Program Specialist
Company: Irvine Police Department
AT A GLANCE:
Graduate School of Education and Psychology Class of 1999
EdD, Institutional Management
How has your Pepperdine experience impacted your personal and professional success?
The rigors of evening and weekend class attendance, dissertation research and composition, time management, and personal/family time sacrifices have all impacted my personal/professional success. My two chosen careers have similar demands. Personal discipline and having resources for assistance at Pepperdine and in the workplace have proven invaluable in making it through the tough times.
Describe a project or accomplishment that you consider to be the most significant in your career:
Education Career: Having a positive impact on the academic success, social maturation, and citizenship responsibility of thousands of students.
Law Enforcement Career: Providing violent intruder response skills to hundreds of educators, students, business persons, medical professionals, and house of worship officials and worshippers.
Who or what inspires you? Tell us why.
I am inspired by teachers and administrators who give so much of themselves daily for the benefit of their students. I am equally inspired by similar sacrifices made by the police officers with whom I work. They daily sacrifice their personal safety and well-being for the benefit of our community. Additionally, many of these men and women take time away from their busy schedules to assist me in my work to prepare members of our community for surviving violent incidents. We learn that there is very little immediate gratification for these sacrifices. It may be years later when a student (their name long forgotten and now an adult) approaches us and greets us by name and thanks us for being their teacher or administrator. Likewise a citizen who has experienced a positive (or sometimes negative) interaction with a law enforcement professional may do the same months or years later. I am inspired by the impact of the efforts of these selfless educators and police officers.
Are you where you thought you would be in life when you were in college?
Yes and no. I anticipated successfully completing academic work leading to a teaching credential but thought it unlikely that I would ever be an administrator or a high school principal. Never thought it to be possible to achieve a master's or doctoral degree. And thought retirement from the world of public education in 2005 would be my first and last retirement. Never anticipated changing careers and working full-time again in law enforcement then retiring a second time.
In five words or fewer, what career or life advice would you give a new college graduate?
Minimize the negative - Keep trying!
What profession other than your own would you have liked to attempt?
I have attempted two professions and have enjoyed both. Restoring vintage automobiles to their original condition would be very satisfying.
What three things could you not live without?
Family, friends, seeing the world.
How do you unplug?
Spending quality time with friends and family, travel, fussing over two classic cars, reading historical non-fiction, and working crossword puzzles.
Is there a particular quote, mantra, or philosophy that motivates you?
"Anyone can hold the helm when the sea is calm," Publilius Syrus. Preparing our children, our students, the citizens of our community, and ourselves for life's difficulties including life-threatening situations is tedious but necessary.
What would your autobiography or memoir be called?
"Family, Friends, Old Cars, a Public Service Career, and Another Public Service Career."
What's one idea you think could change the world?
Using education and cultural understanding to diminish the effects of evil in the world.
What's next for you professionally?
A second retirement and possibly some part-time university teaching or consulting work.