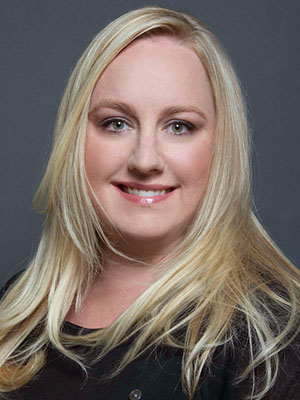 Ryan Stankevich
Los Angeles, California
Title: Senior Vice President, Global Publicity
Company: The Walt Disney Studios
AT A GLANCE:
Seaver College Class of 1997
BS, Sports Medicine
How has your Pepperdine experience impacted your personal and professional success?
I think the time I spent in Florence, Italy in the Pepperdine International Program was one of the most valuable experiences of my college career. It was a wonderful time in my life that allowed me to live in a different culture and broaden my world view in a way that wouldn't have been possible had I not traveled there. Now that my job entails international work and global responsibility, I am grateful that I have that background.
Describe a project or accomplishment that you consider to be the most significant in your career:
Overseeing the publicity campaign on Star Wars: The Force Awakens in 2015 was probably one of the toughest but most rewarding experiences of my career. Building a global campaign for a film brand that hadn't been on screen in more than a decade was exciting but pressure-filled. I knew that every marketing decision we made would be seen around the globe and dissected and analyzed by fans and audiences in every country. We felt a huge responsibility to get that right and honor the amazing Lucasfilm legacy with these new films. It was thrilling to see the amazing response from audiences and break box office records we hadn't even thought were possible.
Who or what inspires you? Tell us why.
I am inspired everyday by the immense talent and creativity of the amazing group of talented filmmakers and artists that I am fortunate to be surrounded with. I'm lucky to have a job that puts me in contact with the best storytellers and artists that exist in modern pop culture, and it's really motivating to be able to help bring their amazing talents and stories to a broad audience.
Are you where you thought you would be in life when you were in college?
I didn't necessarily see this career path for myself when I was in college but now that I am at this place, I'm very grateful to have had this opportunity.
In five words or fewer, what career or life advice would you give a new college graduate?
Be open and willing to new experiences.
What profession other than your own would you have liked to attempt?
Would have liked to have been a chef or a doctor. I know, those things are very different!
What three things could you not live without?
Coffee, my iPhone, my favorite Chef's knife.
How do you unplug?
I'm a huge fan of cooking, have taken many professional cooking classes in the last few years and really love sharing good meals with family and friends. It relaxes me and gives me a creative outlet.
Is there a particular quote, mantra, or philosophy that motivates you?
"Be open to saying yes." Early in my career I volunteered anytime there was a task or project that needed extra hands, even if it wasn't in an area I thought I was experienced in or knew much about.
What would your autobiography or memoir be called?
Uncharted Territory.
What's one idea you think could change the world?
This is probably cliche, but I'm a firm believer in trying to see things from another's perspective. I think a lot of problems and conflict can be solved by looking at things from the opposite direction and realizing that in the end, we are all human and ultimately need the same things - love, compassion, understanding, support, things to be proud of, goals to achieve - and because of that we aren't all that different from one another despite differences in our histories or ideologies.
What's next for you professionally?
I'm just trying to live in the moment for right now!