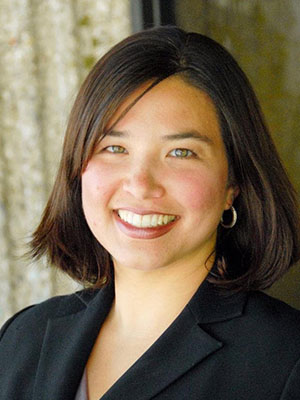 Tamalani Barnett
Thousand Oaks, California
Title: Founder/Executive Director
Company: RaisingHOPE, Inc.
AT A GLANCE:
Seaver College Class of 1999
BA, Political Science
School of Law Class of 2002
JD, Law
How has your Pepperdine experience impacted your personal and professional success?
Pepperdine set a standard for the person I wanted to be and then the University, staff, professors, and students helped me move toward being that person. Pepperdine inspired me to serve others and show the love of Christ to others in whichever career path I take. However, Pepperdine also encouraged me to lead and not shy away from being the first person to take a step in the right direction.
Describe a project or accomplishment that you consider to be the most significant in your career:
Protecting children from abuse and neglect has been my most significant legal work. There have been times when a child was vulnerable to continued abuse or no one was aware of abuse that was happening to the child and I had an opportunity to advocate on their behalf as their lawyer. Helping children feel less alone and afraid is one of the greatest privileges I have ever had.
Who or what inspires you? Tell us why.
Teamwork inspires me. Any time I see a group of people, especially unlikely allies, working together for a common good I am completely moved. There is so much division in our world that seeing people put their differences aside to help others stands out as a beacon of light.
Are you where you thought you would be in life when you were in college?
As a student at Pepperdine I knew I wanted to help children and families become whole. I just wasn't sure what that would look like. I knew I wanted to be a wife and mother. When I look back on my life and the road to get to where I am now I am amazed and how God provided every step of the way. He used every bit of my experiences and education to bring me to the place He wanted me to be.
In five words or fewer, what career or life advice would you give a new college graduate?
One step at a time.
What profession other than your own would you have liked to attempt?
I think if I weren't a lawyer and advocate for children I would enjoy being a private investigator. I enjoy solving problems and getting to the bottom of mysteries. I don't mind researching minutiae to find an answer. I think I would also enjoy acting. My daughter and I often get silly and act out books or shows which is really fun.
What three things could you not live without?
My Bible, my phone, and my family (is that considered a thing? If not replace them with comfortable shoes!).
How do you unplug?
I love to go to dinner and a movie with my husband, Clark. I love to play board games and have movie nights with my kids - I'm very competitive so I don't let them win! I'm blessed with wonderful friends and I love to get together with them. I love to travel too but that happens less now with RaisingHOPE in operation.
Is there a particular quote, mantra, or philosophy that motivates you?
Jesus said the greatest commandment is this that you love the Lord your God with all your heart, soul, mind and strength and the second greatest commandment is to love your neighbor as yourself. (Mark 12:30-31) This verse is what inspires me to work with abused and neglected children. If we are all called to love God and our neighbor yet we have not been shown Godly love by our families it will be a challenge to fulfill this command. My hope is that children will connect with loving community members so that they can learn to love and live like Jesus.
What would your autobiography or memoir be called?
Don't Underestimate Me.
What's one idea you think could change the world?
If every stable family felt it was their duty to care for a child in need of a family we would absolutely change the world.
What's next for you professionally?
I feel like I'm just beginning but I would like to grow RaisingHOPE, help standardize quality legal representation for children across the country, and maybe eventually become a judge in children's court.