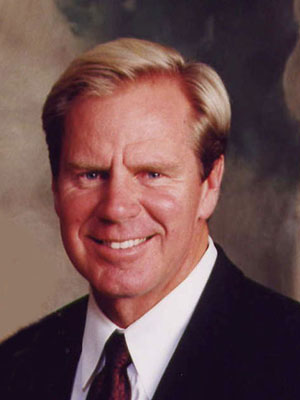 Terry A. Schroeder
Lake Sherwood, California
Title: Head Water Polo Coach, Pepperdine University/Chiropractor at Live in Alignment Chiropractic
Company: Pepperdine University/Live in Alignment Chiropractic
AT A GLANCE:
Seaver College Class of 1981
BS, Sports Medicine
How has your Pepperdine experience impacted your personal and professional success?
Pepperdine gave me the foundation to be successful in my life. Pepperdine University was the perfect fit for me to grow up with faith at the center of my life. As a student, I would develop skills that helped me to become a six time Olympian (four as an athlete and two as a coach). I am so blessed that Pepperdine has been a part of my life for the past 35 plus years.
Describe a project or accomplishment that you consider to be the most significant in your career:
Coaching at Pepperdine has been a tremendous blessing in my life. I have now been at Pepperdine for 25 years and during this time, I have had the opportunity to witness so many of my athletes grow into amazing young men. This is the reason that I am still coaching at Pepperdine. I have the opportunity to coach/teach and inspire these young athletes to do well in their sport, but more importantly to help prepare them to be successful husbands, dads, and businessmen.
Who or what inspires you? Tell us why.
I have been inspired by many people in my life - my mom and dad provided such an amazing home to grow up in. My coaches from Mike Irwin (my high school coach), Rick Rowland (my coach at Pepperdine), and my Olympic coaches Monte Nitzkowski, Ken Lingren, Bill Barnett, and Steve Heaston all taught me so much. These days, my wife is my hero - she inspires me by being there for me and the kids in so many ways. I feel surrounded by love in my home. I am a lucky man.
Are you where you thought you would be in life when you were in college?
I am not sure I could have ever dreamed that my life would be so blessed. I have worked hard for what I have achieved but God has provided beyond my greatest expectations.
In five words or fewer, what career or life advice would you give a new college graduate?
Make excellence a habit!
What profession other than your own would you have liked to attempt?
I am doing what I was meant to do! I get to help people every day - whether it is coaching at Pepperdine or in my Chiropractic office - my works impacts lives. I could not wish for anything more.
What three things could you not live without?
God, my family, and my friends.
How do you unplug?
I love nature - so being outside - walking on the beach, hanging out in my backyard at home and even being on the pool deck at Pepperdine. Most of all spending quiet moments with my family rejuvenates me!
Is there a particular quote, mantra, or philosophy that motivates you?
Be the best that you can be in all that you do!
What would your autobiography or memoir be called?
Swimming Through Life - it is already written and published!
What's one idea you think could change the world?
Love thy neighbor as thyself...
What's next for you professionally?
Continue coaching - I would like to help bring another NCAA title to Pepperdine. Continue to work as a chiropractor - helping people with their health everyday. I love what I do so I have no plans to change. Of course, I will do my best to continue to grow and learn in both of these fields so that I can be the best coach and chiropractor possible.