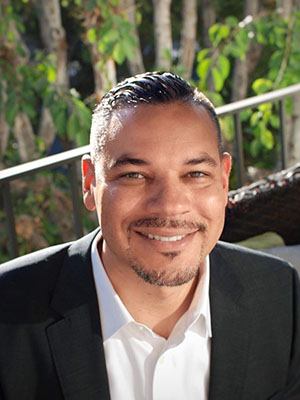 William Anthony Richardson
Los Angeles, California
Title: Manager
Company: Standard Development
AT A GLANCE:
Graziadio School of Business and Management Class of 2016
BS, Management
How has your Pepperdine experience impacted your personal and professional success?
By using the tools in my toolbox that I learned at Pepperdine I was able to work side by side with others and build a successful non-profit which gives back to the local community. We established a weekly 5k run club which averages over 150 people and meet at Grand Park in Downtown L.A.. We were able to collect donation items monthly for the last four years for those in need.
Describe a project or accomplishment that you consider to be the most significant in your career:
I co-founded Rundalay a 501(c)(3) non-profit running club which holds monthly charity drives for the local Downtown L.A. community including Fred Jordan Mission, L.A. Mission, Toys For Tots, Midnight Mission, and many other local charities. Basically, we are a charity to the charities.
Who or what inspires you? Tell us why.
Giving to those in need is something that my mother drilled in me since I was a child volunteering at the VA hospital and helping the American Veteran organization (Amvets) which my mom was heavily involved in.
Are you where you thought you would be in life when you were in college?
Right now I am content with where I am. I continue to pursue my dreams and goals and I know that my future is bright!
In five words or fewer, what career or life advice would you give a new college graduate?
Don't give up! There's hope!
What profession other than your own would you have liked to attempt?
A career in law is something that interests me. The more I learn about real estate and landlord/tenant law I am inspired to own my own commercial buildings. And I feel having a law degree would definitely help.
What three things could you not live without?
God, family, and friends!
How do you unplug?
I may not share my faith with others often but I pray and play gospel music and praise God when I'm feeling down and need encouragement.
Is there a particular quote, mantra, or philosophy that motivates you?
Yes, I've always believed that God will bless me the more I bless others. I just want to be a funnel that God pours his blessings through to bless others.
As far as Rundalay, I have always said that "I support those that support us."
My favorite quote is: "We create the future with each step forward we take," Unknown.
What would your autobiography or memoir be called?
Jesus and Me.
What's one idea you think could change the world?
If we all stopped watching television for a year the world would be a better place.
What's next for you professionally?
I just changed companies after being at Coldwell Banker Residential Brokerage for 11 years I am now working for Standard Development and transitioned into Property Management, which I love!