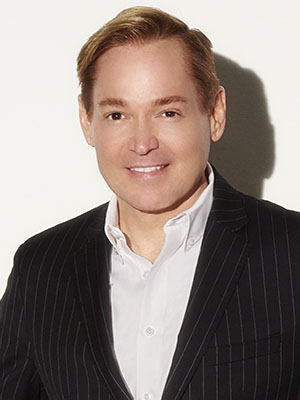 Zack Hicks
Dallas, Texas
Title: CEO, Toyota Connected and SVP
Company: Toyota Motor North America
AT A GLANCE:
Graziadio School of Business and Management Class of 1997
BS, Management
How has your Pepperdine experience impacted your personal and professional success?
My Pepperdine education was instrumental in creating the business foundation I use on a daily basis.
Describe a project or accomplishment that you consider to be the most significant in your career:
I'm passionate about driving innovation and unleashing the talent that exists in our company. As the CIO for Toyota, I've been given the opportunity to unleash innovation through technology, innovation fairs, and creating a culture of innovation creation. Through these efforts, we've invented new big data mining capabilities that lead to Toyota launching a new start-up around these capabilities and technologies. Now as CEO of Toyota Connected, I have the rare opportunity to launch a new company focused on unleashing the power of data and machine learning to deliver new products and experiences for our customers. These same technologies will also allow us to enable new market opportunities such as mobility as a service and predictive analytics.
Who or what inspires you? Tell us why.
I'm inspired by the team members I work with that want to change the world and make it a better place through safer mobility and bringing innovation that excites our customers.
Are you where you thought you would be in life when you were in college?
In college, I had hoped to get a job with a company that would let me grow. My career at Toyota has surpassed my wildest expectations and feel extremely blessed to have had these amazing opportunities. I started off in the travel department and became a CEO. I don't think there are many companies that would have offered the same opportunities I've been afforded.
In five words or fewer, what career or life advice would you give a new college graduate?
Allow yourself to fail. Learn as much IT as you can because it's needed in every role in every industry. A company's IT system map will give you tremendous insight into the company as it is a digital manifestation of their business processes. Make lateral moves and don't always be focused on upward mobility. You'll be stronger and more ready for the promotion when you get it. Be kind those around you.
What profession other than your own would you have liked to attempt?
I really love what I do. However, I really enjoy architecture and real estate.
What three things could you not live without?
My family, humor, and optimism.
How do you unplug?
I enjoy the time I get to spend with my family. I spend most weekends on the field or in the bleachers watching my son's sporting events. I also make time to bike and exercise regularly.
Is there a particular quote, mantra, or philosophy that motivates you?
There's nothing stopping us from doing something amazing.
What would your autobiography or memoir be called?
Lucky.
What's one idea you think could change the world?
Enable the private sector and government entities to collaborate and go after cyber criminals. No entity can go it alone. Through empowered collaboration, we might be able to turn the tables on the cyber criminals.
What's next for you professionally?
I'm now leading a new division called Connected Technologies that will build the next generation in-vehicle connected experience. We're creating an empowered agile team that will deliver new capabilities including hardware, software, and cloud-based services that will help keep you safe and entertained while you're in and out of our vehicles.