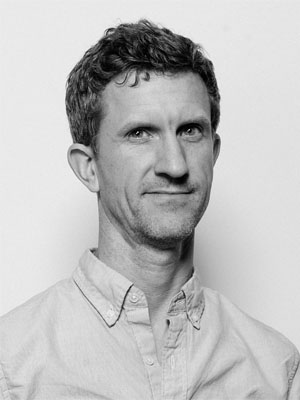 What does being one of Pepperdine's 40 under 40 honorees mean to you?
I'm humbled to be in a position to be nominated, much less recognized. I recently saw John Williams recognized with a lifetime achievement award, and at the end of his acceptance speech, he said, "Tomorrow, I'll wake up and try to deserve this great honor." While I'd never compare myself to him, I have no problem co-opting his wise words.
Describe your success:
I cofounded and grew social media advertising agency McBeard from startup to acquisition and beyond, now 250 people with offices in Los Angeles, New York, and Atlanta. We get to work with great clients from both the entertainment and brand worlds.
How does Pepperdine play into your success?
As a student, Pepperdine prepared me with lots of opportunities to lead, both in and out of the classroom. After graduation, I worked for Pepperdine alumnus (and future McBeard business partner) Alan Beard and then enjoyed five years of working for Pepperdine in the alumni and marketing departments. During those years as a Pepperdine employee, I learned what great company culture can look and feel like, which directly impacted what I later built with McBeard.
Who inspires you and why?
Great creative work led by people who are both sincerely humble and supremely confident.
What's next for you? What's your five year outlook? What's your ten year plan?
It's nearly an impossible question. Five years ago, Facebook was just becoming relevant to brands. Twitter was still about 140 characters (and not images, videos, and live streams). Snapchat was still years away. YEARS. It's impossible to know what the social world will be like in five or ten years, but it needs creative people to push the envelope. I plan on being one of those people.
What's your secret sauce?
I spent years studying improv and writing comedy after graduation. It left me with the confidence to stand up in front an audience of any size.
How do you prepare for a busy day?
I'm lucky enough to walk my kids to school almost every day, which has turned out to be a centering activity. It's difficult to get stressed out over a busy day when I see their pure, childlike excitement to chase down another day.
What is one of your hobbies?
I try to follow the NBA and important television shows.
What is your favorite quote?
"Be kind, for everyone you know is fighting a mighty battle." ~Unknown, and likely paraphrased, but meaningful to me.
What profession other than your own would you like to attempt?
Stand-up comedian.