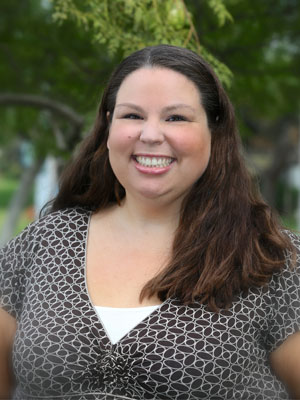 Clare Rice
Ventura, California

Title: Director of Care at Encounter Bible Fellowship Church and Executive Director of Ventura Center for Dispute Settlement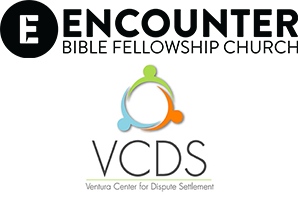 AT A GLANCE:
School of Law Class of 2013
Master of Dispute Resolution
What does being one of Pepperdine's 40 under 40 honorees mean to you?
When I see the important work my peers are doing, I feel humbled to be singled out for my contribution. I love serving my community and giving back to those who gave so generously to me.
Describe your success:
I first felt successful when I realized I could have a fulfilling career and be a devoted wife and mom to my three children. I am tremendously grateful to have flexibility built into my schedule that allows me to share my time between my ministry work, nonprofit work, and family commitments. My typical day can include volunteering in my son's kindergarten classroom, followed by pastoral care visits, then a board meeting, followed by taking my two-year-old twins to the park and then serving in our church's Celebrate Recovery program. Is it hard sometimes? Of course, but I could not have dreamed up a better situation for me and my family at this stage of our lives. God has been tremendously generous to our family and I am so thankful.
How does Pepperdine play into your success?
Earning my master's in dispute resolution from the Straus Institute sharpened the gifts and skills in my heart while giving them academic credibility. After graduation, I felt equipped to enter the world of professional dispute resolution. My relationship with Pepperdine didn't end when I graduated. I continue to look to my mentoring advisor for encouragement and advice and I welcome opportunities to mentor undergrad and graduate students as they travel their own journey.
Who inspires you and why?
My parents are and always have been my main source of inspiration. One of the most important lessons my dad taught me was to seek God's discernment in deciding what I can do and what I MUST do. This has become so important as I get older, and I am tempted daily by opportunities. My mom taught me to bring excellence in all I do in work, ministry, and family.
What's next for you? What's your five year outlook? What's your ten year plan?
Whew! I hope to survive toddler twins? In the next five years, I look forward to growing and learning from the teams I work with at VCDS and Encounter. It is a privilege to work alongside so many talented and creative individuals. In 10 years, I hope that I will be running my own nonprofit, specializing in faith-based conflict resolution and teaching at the university level.
What's your secret sauce?
Coffee. Sleep is often elusive in our home, but I still have to go to work in the morning. Coffee and more coffee.
How do you prepare for a busy day?
I pray and I prepare the night before. I have everything set up and ready to go so when our nanny arrives, I can jet out the door.
What is one of your hobbies?
I love to swim in the ocean with my oldest son.
What is your favorite quote?
Clear eyes. Full hearts. Can't lose. –Friday Night Lights
What profession other than your own would you like to attempt?
Professional chef