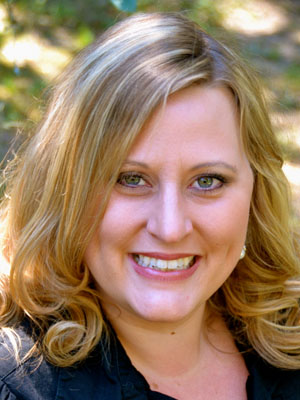 What does being one of Pepperdine's 40 under 40 honorees mean to you?
It is a tremendous honor to be recognized for the way Volume is proactively seeking to merge marketing and PR communication principles with behavioral science principles and to be the only integrated communication and PR agency in the nation to do so.
Describe your success:
15 years in business
Denver Business Journal Fastest Growing Business Award
Denver Business Journal 40 under 40 Award
Hundreds of industry association awards for both consumer and B2B technology communication excellence
History of helping clients achieve the goal of being acquired for tens if not hundreds of millions of dollars. Most recently, in August 2016 one long-time client was acquired for $250 million, and the client and the acquirer attributes their acquisition success nearly entirely to my team's and my work.
Sought-after speaker at major industry events addressing marketing, communication, and PR audiences on how to improve our craft with scientific precision
How does Pepperdine play into your success?
When I was at Pepperdine and had to declare a major, I felt torn in half because there was not a major field of study that combined a communication education and a psychological education. In my mind those two things should be combined because we can be better communicators, marketers, and publicists if we combine psychology with communication. Pepperdine helped me recognize the need to fill the void that exists in communication, education, and execution. By not having that combination, Pepperdine gave me a world class communication education and then triggered in me the personal desire to become a lifelong student of psychology and neuroscience in order to bring to the table what does not exist anywhere else. Pepperdine put my career on the right path with extraordinary initial employment opportunities, beginning with the Rocketdyne Propulsion Power Division of Boeing, which was literally rocket fuel (no pun intended) for my career.
Who inspires you and why?
Dr. Juanie Walker as my core professor at Pepperdine, she completely reformed my way of thinking about how I approach my work based on something that happened at the very end of my senior year. Upon receiving a grade I felt was unfair based on the excellence of my work compared to my classroom peers, I asked her to explain the grade and how she could give me lower marks than others for obviously superior work. She told me, "I hold you to a higher standard because you are capable of more and you are smarter than your peers. Therefore, I grade you more harshly, and I want to see you push yourself to your limit." That simple statement forever changed me and compels me to this day to always deliver more than our best and lead the innovation of an entire industry.
Robert Cialdini because of his recent ground-breaking research around human behavior and how to use this knowledge to add a deeper level of strategy and precision to our client's communication programs that no one else can offer.
What's next for you? What's your five year outlook? What's your ten year plan?
What's next is to continue establishing Volume as the nationwide premier integrated communication and PR agency that delivers the most results and precision outcomes possible. Not just practicing the art of communication but also adding to it the science of communication.
5-10 year outlook: write a book on the subject and work with Pepperdine's PR and communication leadership to potentially develop and launch a behavioral communication master's program to equip future Pepperdine students with this fascinating new knowledge set.
What's your secret sauce?
Inexhaustible love and commitment to Jesus Christ and my unwavering knowledge that his intellectual blessings and provisions will never end.
How do you prepare for a busy day?
Grab it by the horns, steer it, and race over that finish line.
What is one of your hobbies?
Spending time with family and camping and fishing with my two young sons.
What is your favorite quote?
For the last 15 years I have had one quote in front of me everyday to look at: "Some people dream of success while others wake up and work hard at it." –Winston Churchill
What profession other than your own would you like to attempt?
I know in my heart that by now merging these two disparate fields I have reached my true "theological vocation." I believe it is my responsibility to develop this new field to its furthest extent possible, to not only help businesses be better communicators, but also every man, woman, and child in this world to understand the "behavioral laws" that color our daily communication with family, spouses, friends, and chance meetings with strangers.