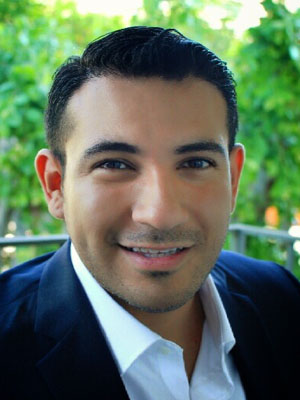 Francisco Montes
Los Angeles, California

Title: Realtor, The Enright Company and Founder of Rundalay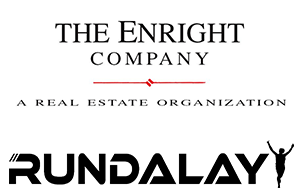 AT A GLANCE:
Graziadio School of Business and Management Class of 2016
BS, Management
What does being one of Pepperdine's 40 under 40 honorees mean to you?
I am sincerely honored to be named one of Pepperdine's 40 under 40. Attending Pepperdine was a longtime dream of mine and being recognized as one of the Pepperdine's notable alumni is indescribable. This honor is a true reflection of the foundation Pepperdine has embedded in my life and exemplifies the heart of Pepperdine, which is to give back. It also represents every life that has been and will be impacted during my journey. Through the teachings, classes, and great support from the amazing professors, I feel they have all empowered and prepared me to greatly impact our local community. This honor marks only the beginning and serves as a reminder that even greater things are up ahead.
Describe your success:
Real Estate: Starting off as a mailroom clerk in one of the most coveted real estate firms in Beverly Hills, I worked my way up to become the marketing coordinator. During this phase is when I learned my love for real estate and got my real estate license at 21 years old. Leaving my position as marketing coordinator right before the market crash proved to be testing. At this time, I decided to pursue higher education part time to better understand what was going on outside of the real estate world. In implementing many of my learnings, during the last 12 months I have represented over $9 million in residential property sales in the Hollywood Hills and Hancock Park neighborhoods and have over $51 million in assisted acquisitions and transactions in neighborhoods ranging from the Pacific Palisades to Silver Lake.
Rundalay: What started off as a desire to improve my health and lifestyle has transformed into a family oriented run group that meets every Monday night; it started off as a way for me to deal with the passing of my father in 2013. My best friend, Rundalay co-founder and fellow Wave, and I set off to run one mile and made a post on social media inviting anyone to join us. No one showed up. We continued every Monday, inviting our friends and family to come out for a run. After months of inviting and posting on social media outlets we found ourselves with a large group of people running, and I quickly realized the number of individuals in need of motivation, inspiration, and both emotional and spiritual guidance.
Through my learnings at Pepperdine, I began to apply academic concepts and shifted my efforts in transforming this group into a community; what started off as two people is now a community of over 1,200 members and hundred of local individuals that meet up every Monday to run a 5k in Downtown L.A. We promote the importance of self-awareness and the acceptance of being an individual with purpose. The community helps people progress from a walk to a jog to completing a 5k run. The sense of accomplishment is overwhelming, as we see hundreds of people from all different backgrounds, ages, and walks of life cross the HOPE Tunnel (finish line) with tears in their eyes. We also host monthly events that benefit a myriad of causes and charities, which allows us to impact our local communities through affirmation and the acceptance of individuality. Because of our contribution to several local and major charities, we have been dubbed the "Charity to the Charities."
How does Pepperdine play into your success?
There is no way for me to describe my success without turning to credit Pepperdine for the tools it provided during the buildup of my career and nonprofit. Pepperdine was instrumental in creating the foundation of my career and in my personal development. The networking, feedback, and environment that created a space for me to make mistakes before applying them to real life scenarios helped create confident decisions that have panned out to be successful. From understanding organizational behavior by learning how to deal with multiple personalities and different styles of leadership to creating pivotal marketing campaigns and effective financial decisions, I learned new techniques with each class. I credit the entire curriculum and incredible faculty of Pepperdine's Graziadio School of Business in helping me develop the skills to transform ideas that went from textbook to resultful implementations. My critical thinking professor, Michael Magasin, once said, "The key to life is finding your bliss." Graduating from Pepperdine and creating a foundation that will leave an impression in people's hearts brings satisfaction in my life, and so as long as I continue to lead from my heart and passionately move forward, I believe I am moving towards reaching bliss.
Who inspires you and why?
My father is my greatest inspiration. With a degree in architecture, he left his country to follow a dream. He followed his heart and trusted his faith in God to move forward with his dreams. He showed me it was OK to dream big. The values and ethics rooted in me are only a reflection of who he was a father and a dreamer. He entered a country with nothing but the clothes on his back and managed to reach and live the American dream. Seeing my father never give up and play by the rules, no matter how difficult situations could get, and seeing how much of his time he volunteered and how much he gave to those in need, are some of the same reasons I am able to continue on my path hoping to one day to inspire others to follow their dreams and find their bliss without forgetting the importance of community service.
What's next for you? What's your five year outlook? What's your ten year plan?
Real Estate: In five years I will have created a real estate team that will continue to serve neighborhoods throughout the Los Angeles area with a proud roster of distinguished individual and corporate clients. In ten years, I will have my own real estate brokerage.
Rundalay: In five years we will be the largest multi-charity race in Los Angeles and will have impacted over 100,000 lives with partnerships of over 100 local charities. In 10 years, we will have Rundalay sister communities in every major city around the world, promoting the importance of self-awareness and the acceptance of being an individual with purpose. We will also be hosting the largest simultaneous global race to bring awareness to multiple charities all over the world.
What's your secret sauce?
My secret sauce is a smile and running shoes.
How do you prepare for a busy day?
Everyday is a busy a day, but when I know I will be having a long and busy day, I head out for an early morning fasted run and take 15 minutes to drink green tea and zone out before getting ready to carry on my day.
What is one of your hobbies?
Running. I would have to say running. I can't go without it, just ask my Nike+ Run app. I clock in at least 100 miles monthly. It helps me clear out my mind and problem solve. Yes, I am one of those that talks to himself when I am not running in a group.
What is your favorite quote?
"There are two types of people who will tell you that you cannot make a difference in this world: those who are afraid to try and those who are afraid you will succeed." –Ray Goforth
What profession other than your own would you like to attempt?
Marketing/advertising. Although marketing is intertwined with being a realtor, if I would have to choose anything else to do it would have be in the marketing and advertising field.