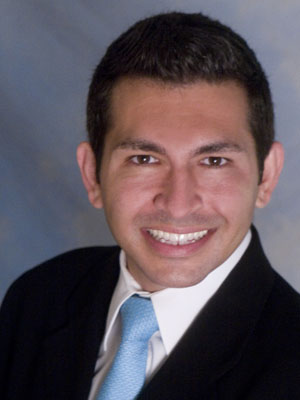 James Stephen Azadian
Laguna Beach, California

Title: Shareholder and Chair of Appellate, Writs, and Constitutional Law Practice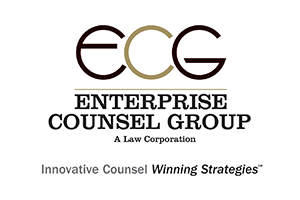 AT A GLANCE:
School of Law Class of 2001
Juris Doctor
What does being one of Pepperdine's 40 under 40 honorees mean to you?
To be recognized by my alma mater in this way is a very meaningful honor. When I think of the founders of our law school, our outstanding faculty, and distinguished alumni, I am humbled to be selected for distinction among this group of inimitable luminaries and leaders who have significantly preserved and advanced the rule of law in our communities. (While I am sure it was some sort of a mistake to select me for this honor, I am certainly glad you did!)
Describe your success:
By far, my greatest success has been my two incredible boys, Ashton and Brody. Now in middle school, Ashton is a leader among his peers, a terrific surfer and swimmer, and he never ceases to smile, always having a quick, infectious laugh at the ready. Brody, now in the third grade, is destined for the Olympics in just about any sport he chooses and, on top of that, he's an incredible violinist. While he's a bit more opinionated than his older brother and may seem like he has tougher skin, Brody instantly melts if you flash him a smile or give him a hug. Like most lawyers, I find myself burning the candle at both ends: at home and at work. But neither strikes me as a chore; I love my family and I love my work. I feel that I have everything I have always wished for—and, at this point, anything more would be icing on top of the proverbial cake of life. To be candid, I'm probably an A+ dad and an A- lawyer, and I'm perfectly content with that report card!
How does Pepperdine play into your success?
My law professors modeled honest, hard work with a dogged commitment to integrity in the practice and study of law. But they equally modeled bringing a humanitarian component to all aspects of the service lawyers provide their clients. The "whole lawyer" is not simply a great legal technician or one who is able to develop top business for her or his firm. The "whole lawyer" strives for and achieves excellence in his or her practice, volunteers (without recognition) to serve the less fortunate, cares deeply for humanity, seeks to resolve problems (not capitalize on them), has good judgment born by the right kind of experiences, and has an unquenchable perseverance to make a positive difference in our society, intent on leaving this world a better place than he or she found it. Pepperdine Law teaches the importance of becoming the "whole lawyer." I don't know that any other law school can make that same claim.
Who inspires you and why?
In a professional sense, I have always been inspired by Abe Lincoln. I doubt there's been a finer advocate or communicator than him. I often re-read his Bixby Letter, which a friend blew up on a poster board for me, and which hangs in my office. I am awed by Lincoln's unmatched ability to say the right word at the right time. The two judges for whom I clerked—Ninth Circuit Judge Consuelo M. Callahan and United States District Judge for the District of Columbia Ricardo M. Urbina—inspire me to no end. I am not inspired by them because they are the two judges who employed me (although that might be reason enough). They care deeply about the rule of law and the people served by the rule of law. They demonstrate care through their actions, not simply by their words. They listen more than they speak, and they strive to make the right decision even when it is unpopular and even when they will personally suffer for it. In a more personal sense, my inspiration comes from my incredible family, lifelong friends, and brilliant colleagues.
What's next for you? What's your five year outlook? What's your ten year plan?
I haven't thought that far ahead. My oldest son wants to be a professional surfer and basketball player. My youngest son wants to become a fireman. Is it too late to take up professional surfing? I love to surf. There's nothing like it. I hope that I'm surfing waves with my sons well into my advanced years.
What's your secret sauce?
Not sure what is meant by "secret sauce." When it comes to cooking and baking, I make the world's greatest apple pie and my homemade lemonade is the best lemonade you've ever tasted (my boys go through a jug a day). Both family recipes have secret ingredients that no one has ever guessed.
As far as work goes, I don't know if there's any secret to doing excellent work. It is the stuff we all know but few actually do: read everything and be the most prepared lawyer in the room; preparation is the best elixir for nerves; always take a client's call in the middle of the night (he or she isn't calling you at that time for an unimportant reason). Never get too comfortable in court that you lose your formalities. Even if you had dinner with the judge the week before, when he or she is on the bench, remember that it is the court you are addressing. When you are not in court, always take your family's phone call and put everyone else and everything else on hold.
How do you prepare for a busy day?
What days aren't busy? I usually take an extra multivitamin in the morning, and I pray for my hours in the day to be multiplied! Mark Twain once said, "The secret of getting ahead is getting started." I tend to just get started and things have a way of falling into place.
What is one of your hobbies?
I love to surf. I love to swim. I love to spend the day at the beach, rolling with the swell. There's something really nice about opening your briefcase in court on a Monday or Tuesday and seeing just a bit of beach sand spill out from the seam.
What is your favorite quote?
"Don't wait. The time will never be just right." –Mark Twain
"Let love and faithfulness never leave you; bind them around your neck . . . ." –Proverbs 3:3
What profession other than your own would you like to attempt?
Good question. I think I would enjoy being a journalist or a firefighter. But ask me tomorrow; my feelings will change.