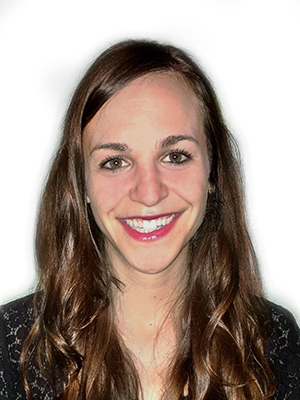 What does being one of Pepperdine's 40 under 40 honorees mean to you?
It means passion, compassion, and drive towards giving back and fully investing in the communities that we live and beyond. It means getting to join a group that cares about something more than comfort and self, but willing to enter vulnerable conversations and challenges with purpose.
Describe your success:
I wouldn't say that what I do is "my success," but rather I've been a part of a team that is fighting malnutrition from preconception through the stages of growth and development to help nourish children to thrive. We do this by innovating in the space of nutrition and global development to address issues in malnutrition, stunting, and disease. One specific area that I've had the chance to work in is supporting breastfeeding initiatives globally by helping improve human milk banking, an intervention that provides donor human milk to vulnerable, preterm infants in the neonatal intensive care unit without access to their own mother's milk. We're also working with partners to develop technologies to improve cost and access to life-saving interventions in global settings.
How does Pepperdine play into your success?
I gained so much more than a degree from Pepperdine; George had quite the insight when he preached "Freely ye received, freely give." Simple and true and something we can all take forward, and something that I still try to live out. Pepperdine continues to mean community to me, whether that lies in friendships carried forward, or new friends that also went to Pepperdine. There is a unique camaraderie between Waves and a sense of deeper meaning, holding each other to higher expectations of integrity and mission.
Who inspires you and why?
So many people inspire me, but most of all those that are closest to me continue to be my example and drive: my immensely creative husband, beekeeping father, caring beyond belief mother, passionate siblings (including fellow alumna Emily Amundson), and incredibly talented friends.
I also am inspired by those that I meet globally. When I lived in the Democratic Republic of the Congo (DRC), a close friend named Jacques was always an inspiration to me and continues to be so. The DRC is one of the poorest settings in the world, in constant conflict, yet Jacques presses on to show humility in service, steadfastness in the fight for life, and togetherness in faith. He currently helps manage a chicken project that we work on together, CongoClucks, or locally "Msingi wa Maisha," in Uvira, DRC, where he is on mission to teach widows and orphans how to raise chickens, as an example to his community. I'm inspired by his outlook that life is much more than the current situations we are steeped in, that there is a greater future and hope, and a very great God that provides.
What's next for you? What's your five year outlook? What's your ten year plan?
I'm still figuring out next steps but open to opportunities that come that are mission and purpose driven. I'm thinking about furthering education or entrepreneurial ventures while also focusing on well-being and family.
How do you prepare for a busy day?
Breakfast is essential, paired with an americano.
What is one of your hobbies?
Yoga.
What is your favorite quote?
"If you could only sense how important you are to the lives of those you meet; how important you can be to the people you may never even dream of. There is something of yourself that you leave at every meeting with another person." –Fred Rogers
What profession other than your own would you like to attempt?
Maybe owner of a pie and coffee shop.