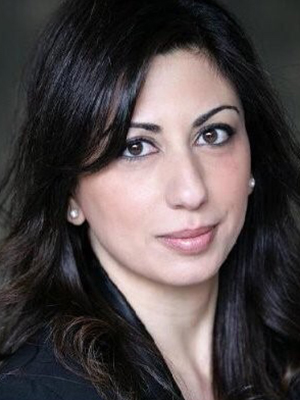 Lori A. Harer
Westlake Village, CA
Title: Attorney
Company: The Law Offices of Lori A. Darakjian
AT A GLANCE:
School of Law Class of 2007
Juris Doctor and Certificate in Dispute Resolution
What does being one of Pepperdine's 40 under 40 honorees mean to you?
It is an incredible honor to be selected for Pepperdine's 40 under 40 and to be recognized for using the education I received at Pepperdine to serve my community members during what tends to be one of the hardest times of their lives.
Describe your success:
After nine years of working for highly accomplished family law attorneys, I started my own family law practice where I litigate and mediate family law matters and have had the opportunity to make a very direct impact on my clients. I feel most successful when my clients are less anxious about the legal process because they trust me to protect the most important people and things in their lives.
How does Pepperdine play into your success?
I chose to attend Pepperdine Law and the Straus Institute for Dispute Resolution not only because of their mission to provide a superior legal education, but also because of their Christian emphasis in encouraging its graduates to practice law with a commitment to the highest standards of moral and ethical responsibility.
Who inspires you and why?
While at Pepperdine, I interned at the YWCA Glendale Domestic Violence Project in collaboration with Neighborhood Legal Services of Los Angeles County to provide pro bono legal assistance to domestic violence survivors. The survivors' strength and determination to protect themselves and their children inspire me daily to provide the best and safest outcomes for my clients.
What's next for you? What's your five year outlook? What's your ten year plan?
I just achieved my last "10 year plan" by starting my own practice 9 years post-graduation, and my upcoming plans include growing my business, spending time my family, and enjoying the journey.
What's your secret sauce?
My secret sauce is the never-ending attempt to achieve work-life balance by spending time with family and friends, spending time outdoors, and exploring the world. This results in a warped sleep schedule, but that's a different story.
How do you prepare for a busy day?
I make a to-do list in order of priority/emergency, so that when the inevitable surprises come up during the day (as they do when you are busiest), I will at least have taken care of the top few priorities.
What is one of your hobbies?
I love being outdoors and especially enjoy kayaking. Living in Ventura County provides the special perk of being close to the Channel Islands. If you like to kayak and have not yet kayaked through the sea caves there, I highly recommend it!
What is your favorite quote?
My favorite quote, especially true last year when I started my own practice, is: "I am always doing that which I can not do, in order that I may learn how to do it." -- Pablo Picasso.
What profession other than your own would you like to attempt?
I received a minor in education from UCLA and in my pre-law career taught 6th grade math and science at an LAUSD middle school. The students were at an impressionable age and a lot of them lacked positive role models. I was passionate about making math and science fun for the students and showing them that being smart is cool. I would love to return to academia in a law school setting in the future, teaching the next generation of family law attorneys and mediators.