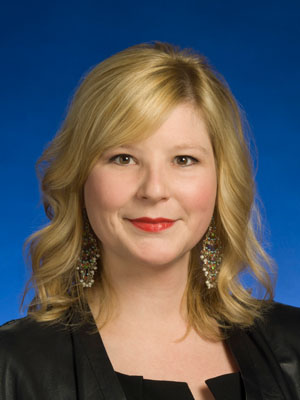 What does being one of Pepperdine's 40 under 40 honorees mean to you?
I appreciate Pepperdine taking the opportunity to recognize alumni who have carried the mission of purpose, service, and leadership out into the world, getting positive and powerful results.
Describe your success:
My success is in service to others as I advocate for change in the communities in which I live and serve. In politics and government, I have worked on both sides of the political aisle in service to a U.S. senator and two governors. I also served at the Carter Center, President Jimmy Carter's organization, planning election observation missions and traveling to Africa to see new democracies host their first elections. Currently, I now lead a team that grants millions of dollars to Middle Tennessee nonprofits to improve health outcomes.
Academically, in addition to my BA from Pepperdine, I've earned a master's in public administration from the Middlebury Institute for International Studies and am pursuing my doctorate at Lipscomb University. Personally, I traveled to every continent before my 30th birthday, got married to the love of my life in Antarctica, and became a mother to a wonderful little girl. While these are all successes that show up on a resume, I would hope that my ultimate success is bringing out the best in others to help them and their organizations better serve our communities.
How does Pepperdine play into your success?
Pepperdine provided me opportunities to learn that I could succeed professionally and personally. Professionally, my top-notch professors helped me identify my strengths and gave me opportunities to leverage them inside and outside the classroom. From Lorie Goodman to Randy Maddox to Ken Durham to Fran Carver to Robert Lloyd to Milton Shatzer to Elizabeth Whatley, they reinforced that success in the classroom or the boardroom meant nothing if I did not seek out a higher purpose for using my gifts and talents.
On the personal side, I came to Pepperdine having never lived outside my hometown and not knowing a single person. Building a community there taught me that I could go anywhere to do anything. This feeling was only enhanced by my year abroad in Florence, Italy, and my semester in Washington, DC Pepperdine also contributed by giving me the best friends and mentors who celebrate my successes and failures with me. Finally, since I married another Pepperdine Wave, it also gave me my family.
Who inspires you and why?
My husband, Jim Benton, who graduated from Seaver in 2000, inspires me. While he passed away four years ago, he taught me so much about love and life. I also learned that leadership and success is not about accomplishments, but rather about positively impacting the lives of those around you. His life and legacy is a daily reminder of what's truly important in this life, and I work hard to live that out in honor of him.
What's next for you? What's your five year outlook? What's your ten year plan?
Life has taught me not to make long-term plans because it will all turn out different and likely better than I ever imagined. No matter where the next five to ten years take me, I hope that I am continuing to serve my community effectively, getting to travel internationally at least once a year, and continuing to raise my little girl to be a powerful agent of positive change in this world.
How do you prepare for a busy day?
My daughter and I sing and dance in the car on our commute. No day is ever too busy not to belt out and boogie to Taylor Swift, Beyonce, or Justin Timberlake.
What is one of your hobbies?
Hiking. I took it up because I was so consumed with getting to the next thing (milestone, accomplishment, etc.) and hiking is about enjoying every step; it truly is about the journey rather than the destination. I've completed the Inca Trail to Machu Picchu, Milford Trek in New Zealand, and part of the Camino de Santiago in Spain. I try to hike every weekend in our amazing Tennessee State Parks.
What profession other than your own would you like to attempt?
I still want to be Regan Harwell Schaffer when I grow up. While I've taught at Pepperdine and Lipscomb, I aspire to be as wonderful of a professor as she is in the classroom and in the community.